Remembering A Decade of Innovative Classics

As we approach a new decade, we're looking back fondly at the last ten years and feeling grateful. We're proud of the diverse array of stories that graced our stage and all the incredible artists, designers, staff members, donors, and patrons that made them possible. Court couldn't have realized this innovative work without their passion, and we look forward to sharing the more powerful stories on our stage for many more years to come. This following list is only a brief selection of highlights from the past ten years.
2019

The Chicago Tribune ranked three Court Productions as some of the best in Chicago in its annual Top 10 list. Photograph 51, The Adventures of Augie March, and For Colored Girls Who Considered Suicide / When the Rainbow is Enuf were all heralded by Chris Jones, with August Wilson's King Hedley II also receiving a mention. Several actors were also spotlighted in a Top 10 Performances list for their work at Court, including Chaon Cross, Patrick Mulvey, and AnJi White.
Writing about For Colored Girls, Jones said that "its poetic expression in 2019 at Court felt like a rebirth, a renaissance, a celebration of what the late Shange long-ago called 'a black girls' song.'" 
Of Photograph 51, he wrote that "director Vanessa Stalling's Court Theatre production was exquisitely crafted, detailed and visualized," while The Adventures of Augie March stood out for director Charles Newell's "visual metaphor" and strong work from the play's ensemble cast. 
2018

Two Court productions made the Chicago Tribune's Top 10 list: All My Sons and Radio Golf. Chris Jones wrote that All My Sons was "anything but predictable" thanks to the fact that director Charles Newell "approached the work as if it were a Greek tragedy, a chronicling of human failings as inevitable as they are devastating."
Writing about Radio Golf, Jones called Resident Artist Ron OJ Parson's production "revelatory," revealing "not just hidden depths but the remarkable prescience of the work." 
2017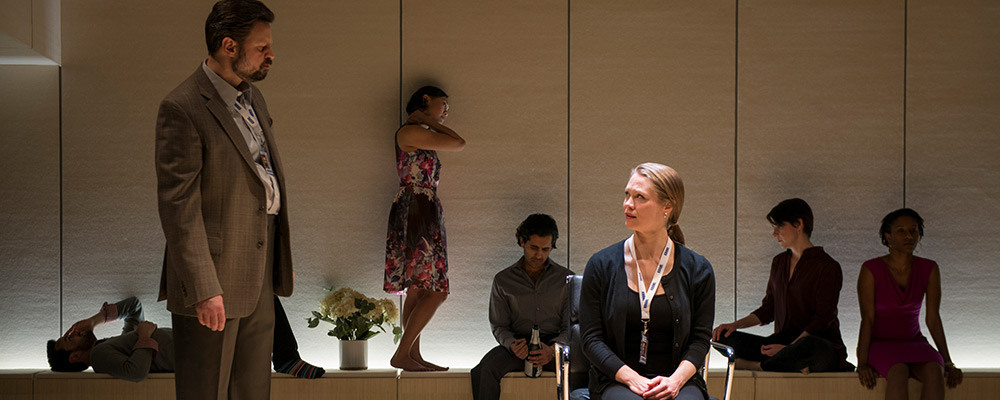 Five Guys Named Moe was selected as one of the Chicago Sun-Times' Top 10 Plays of 2017, and heralded as "pure joyful, giggle-inducing fun…this musical had no equal." 
Actor Chaon Cross was also mentioned on the Chicago Tribune's list of Top 10 Performances for her work in Tom Stoppard's The Hard Problem which received praise in the Tribune as "intellectually exciting."
2016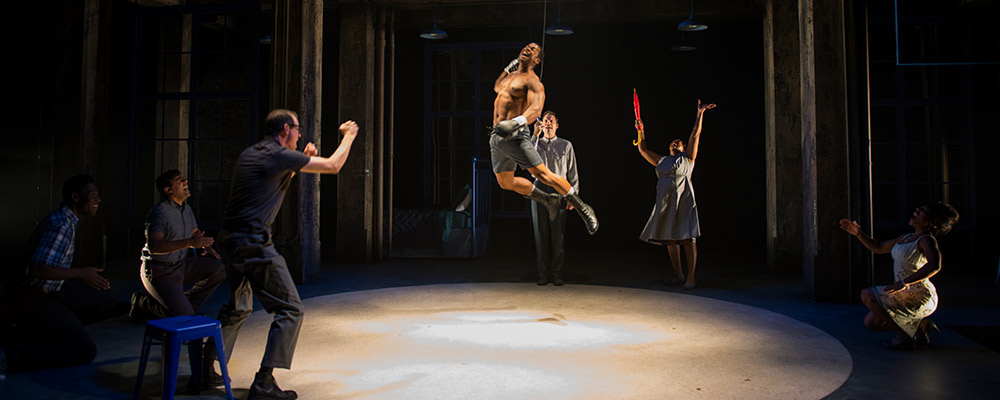 Court's "stellar world-premiere" production of Man in the Ring by Michael Cristofer was named by the Chicago Sun-Times as one of its Best Plays of 2016, sharing that "under Charles Newell's volcanic direction, the tale of the disgraced six-time world champion, Emile Griffith…came vividly and poignantly to life."
2015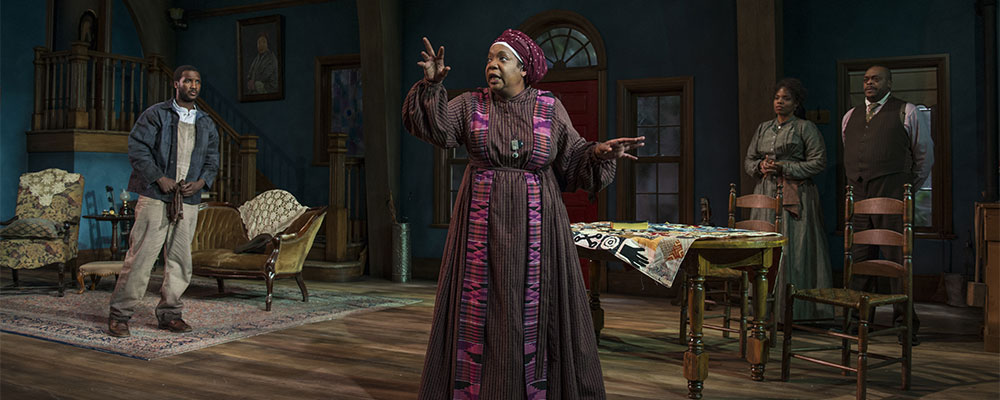 August Wilson's Gem of the Ocean was chosen as one of Chris Jones' Top 20 Best Shows of the year, with Jones sharing that Resident Artist Ron OJ Parson "has a fire to him, and the flames flicker very provocatively throughout his very potent Court Gem."
2014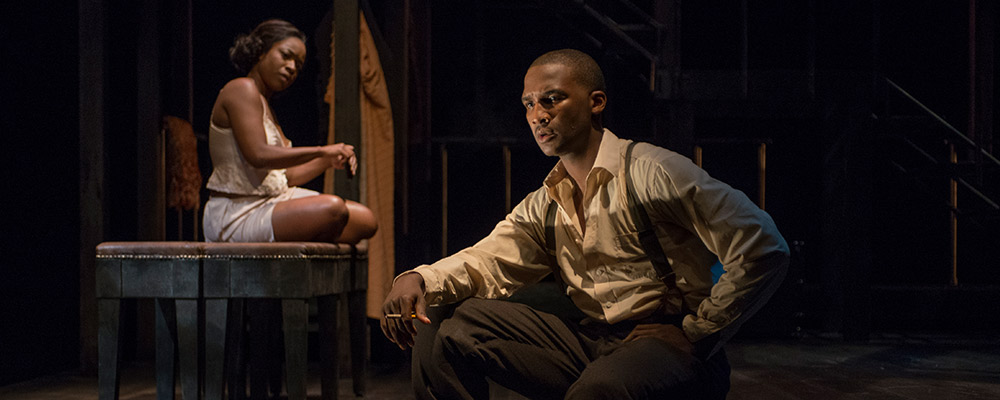 Our world premiere production of Nambi Kelley's Native Son received three Jeff Award nominations, including Best New Adaptation, and was a Top 10 pick by the Chicago Tribune. Chris Jones wrote that Court's production was "a remarkably unstinting new adaptation by Nambi E. Kelley of the famed Richard Wright novel [with] formidably sophisticated direction from Seret Scott [that] combined to turn a great Chicago novel into a very notable piece of Chicago theater." 
2013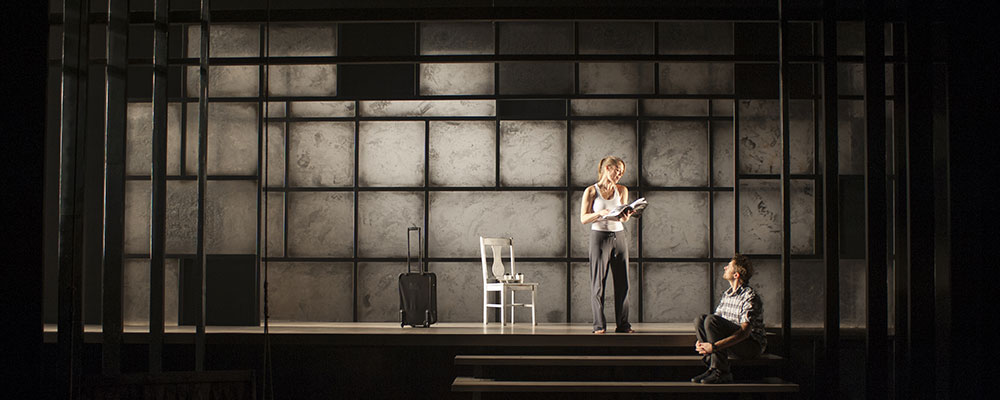 Chris Jones named David Auburn's Proof one of the Top 10 shows of the year, writing that "director Charles Newell made the bold choice to shatter the realistic frame of the work, scramble the aesthetic equation, and substitute an intensely expressionistic exploration into the dreams and insecurities of a fevered mind."
2012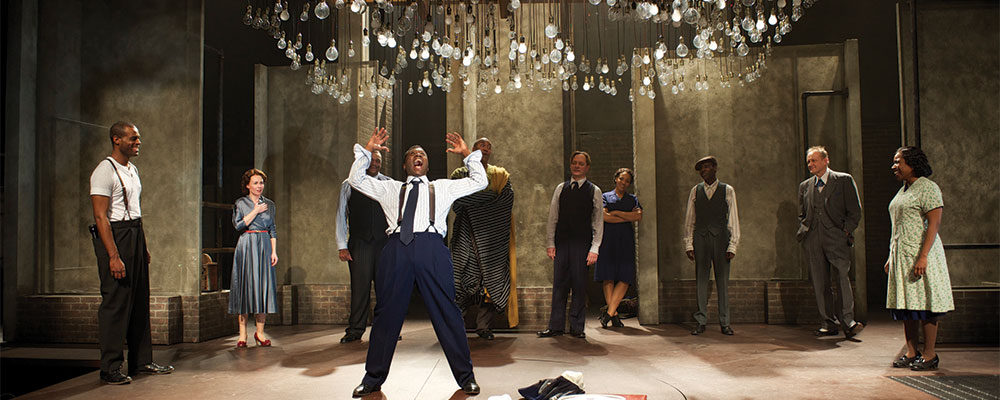 Court's world premiere adaptation of Invisible Man was listed as a Top 10 production of the year in the Chicago Tribune, with Chris Jones noting that "it was a formidable achievement" that "took guts to produce."
2011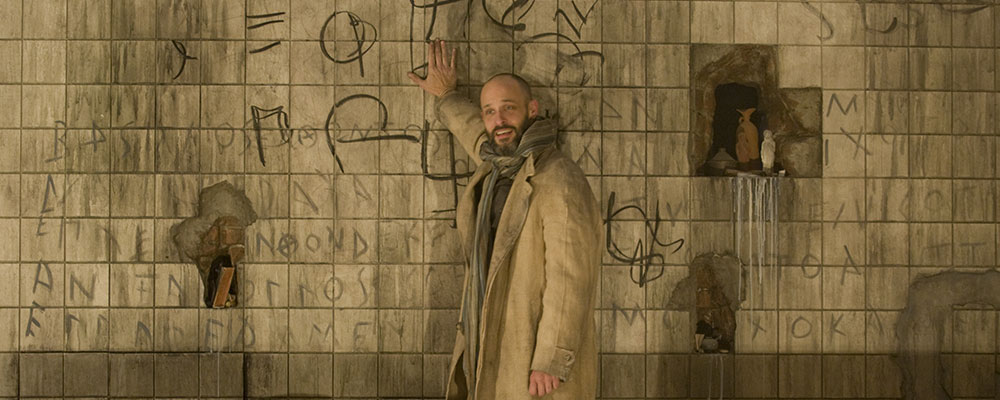 Court's Chicago premiere of Denis O'Hare and Lisa Peterson's An Iliad was praised by the Chicago Tribune as "the best performance of 2011" in Chris Jones' annual Top 10 List. Porgy and Bess was another Court production that appeared in multiple top lists at the end of the year, with Theatre in Chicago noting that both An Iliad and Porgy both received unanimous critical acclaim from over nine and fourteen different publications respectively. 
2010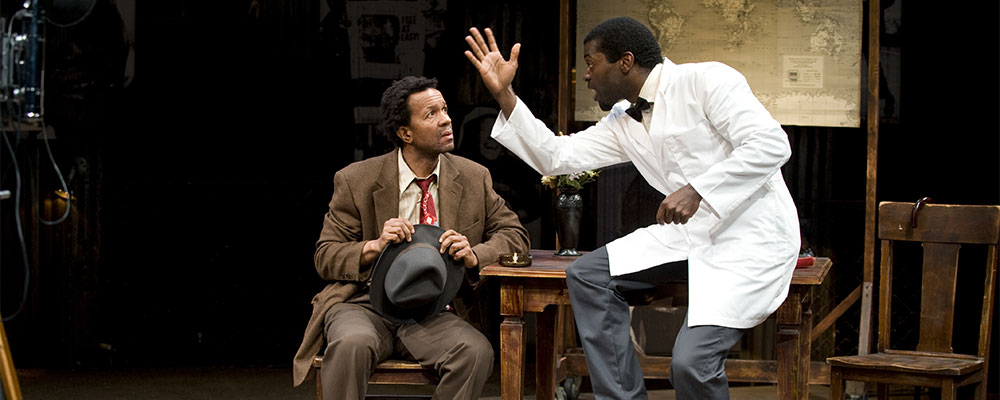 2010 marked the first time we produced a play from a South African playwright, with our acclaimed production of Sizwe Banzi is Dead by Athol Fugard, John Kani, and Winston Ntshona. The Chicago Tribune wrote that our production "deftly captures the free-wheeling nature of a play born in improvisation" while the Chicago Sun-Times called the production "a vivid, searingly evoked revival."
While this list is by no means exhaustive, we believe this brief sampling of our accomplishments over the course of the last ten years illustrates Court's commitment to make a lasting contribution to classic American theatre by expanding the canon of translations, adaptations, and classic texts. What were some of your favorite Court memories from the last decade?
---