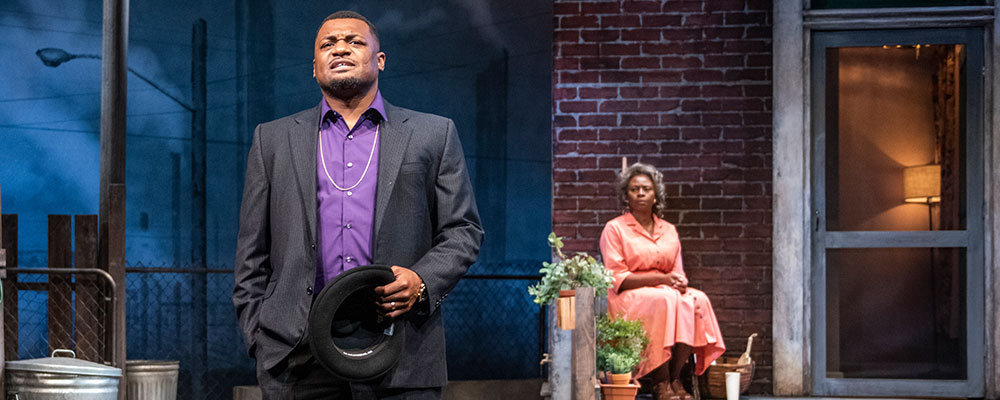 August Wilson's
King Hedley II
By August Wilson
Directed by Ron OJ Parson
Sep 12, 2019 — Oct 13, 2019
★★★★ "Kelvin Roston Jr… has a growing reputation in Chicago and New York; he's a deeply empathetic actor whose take on King is completely different from what I have seen before" –Chris Jones, Chicago Tribune

"blistering and absorbing" -New City
Placing his hopes and dreams on the line, a man pieces together his life in Pittsburgh after seven years in prison. Family ties are tested and crime and retribution collide in August Wilson's ninth play in the American Century Cycle—Court's eighth production in our ongoing commitment to producing all ten plays of the cycle. Nationally acclaimed for his direction of August Wilson's plays, Resident Artist Ron OJ Parson brings a depth of humanity to Wilson's interrogation of African American life in the 1980s.
Approximate running time
Act One: 1 hour 20 minutes – 10 minute intermission – Act Two: 1 hour 10 minutes
SEE KELVIN ROSTON JR. IN OEDIPUS REX THIS NOVEMBER
In November, fresh off his turn as Hedley, Kelvin Roston, Jr. will bring another "king" to life in Sophocles' Oedipus Rex. Audiences enjoying King Hedley II will find exciting parallels in Sophocles' seminal tragedy. Oedipus Rex is the first production in Court's Oedipus Trilogy, tracing Sophocles' themes and characters over the course of three productions (Oedipus Rex; The Gospel at Colonus; Antigone). → Learn More
Videos
Photos
Articles and Interviews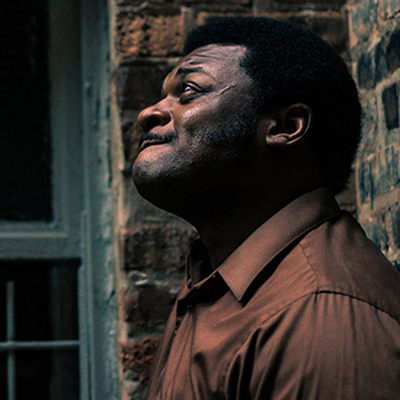 Related Events
September 25 | Race, Economic Policy, and Incarceration: A Post-Show Discussion

Cathy Cohen, UChicago political scientist, and Reuben Miller, UChicago professor of social work, will be conducting a post show discussion on the themes of Court Theatre's King Hedley II. Cohen and Miller will discuss the effects of environmental racism, economic policies, and other factors that led to the unjust incarceration rates of Black Americans, using the play King Hedley II as a jumping off point to investigate their effects on not only African American society, but American society as a whole.