Planning Your Estate

Planning your legacy thoughtfully is of significant importance for you and your family. No matter your net worth, a current will and other estate planning documents are instrumental to providing security for you and your family's future.
Making a legacy gift in your will, also referred to as a bequest, is a simple way to make a gift to Court Theatre that has lasting impact. Bequests to Court in the form of cash, securities, and real estate or property are a significant source of support for the theatre's productions and programs. Making a legacy gift is easy: you can designate a specific dollar amount, a particular asset, a fixed percentage of your entire estate, or leave your residuary estate after providing for your loved ones. While unrestricted gifts allow Court to allocate funds to the areas of greatest need, your bequest can also support a specific program at the theatre. No matter what you choose, your legacy gift will support Court's mission, ensuring that we continue to be the professional theatre of the University of Chicago, dedicated to innovation, inquiry, intellectual engagement and community service.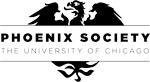 When you notify us that you've included Court Theatre in your estate plans, you become a member of the University of Chicago's Phoenix Society. As a Phoenix Society member, you will receive special event invitations, a memento to honor your commitment, and other benefits. For more details, please visit the Phoenix Society website.
We hope that you will join many other lifetime donors to Court Theatre by continuing to support our mission through a legacy gift.