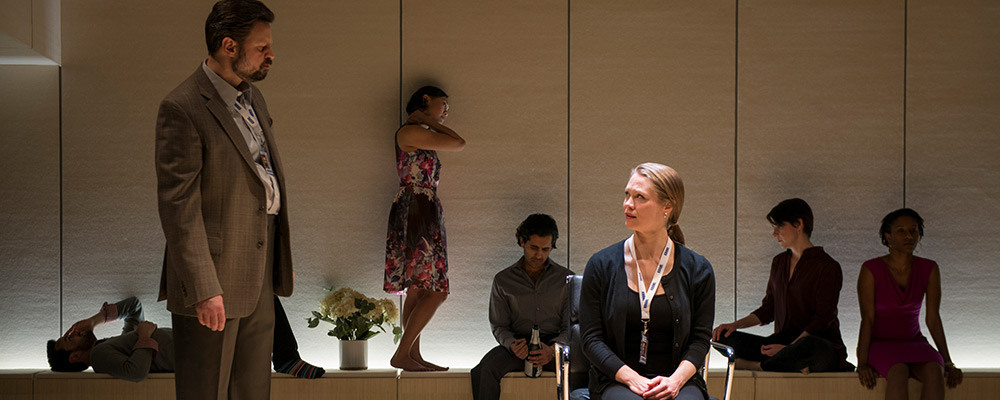 Chicago Premiere
The Hard Problem
by Tom Stoppard
Directed by Charles Newell
Mar 09, 2017 — Apr 09, 2017
"The ideas fly at you fast and furiously, in the most intellectually exciting way"
-Chris Jones, Chicago Tribune
"Great fun… every one of Stoppard's notions snap, crackle and pop in ways alternately funny, sexy, poignant and playfully provocative"
-Hedy Weiss, Sun-Times
Court Theatre is proud to bring award-winning and renowned playwright Tom Stoppard's highly-anticipated new play to Chicago. His new work introduces Hilary, a young psychologist working at the prestigious Krohl Institute for Brain Science. She struggles to bear the burden of her regrets as she works through a troubling issue in her research. Where does our biology end and our personhood begin? If there is nothing but matter, what is consciousness? Will the computer someday answer all questions psychology can ask? This "hard problem" sets Hilary at odds with her colleagues, but she prays for a miracle to lead her to the solutions.
The Hard Problem is directed by Charles Newell, Marilyn F. Vitale Artistic Director, and features Chaon Cross.
---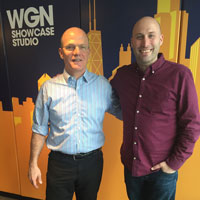 Listen to director Charles Newell being interviewed on WGN Radio News' "The Download with Justin Kaufmann" about directing a work by Tom Stoppard, the relationships he has with the great playwrights of our time, and what makes Chicago a great theater town.
---
The 2016/17 Season is sponsored by Barbara and Richard Franke.
The Hard Problem is sponsored by
| | | |
| --- | --- | --- |
| | | Michael Charles Litt |
Banner photo of (l-r) Jürgen Hooper, Brian McCaskill, Emjoy Gavino, Owais Ahmed, Chaon Cross, Kate Fry, Celeste M. Cooper by Michael Brosilow.
Videos
Photos
Articles and Interviews