The Hard Problem: Where Life and Art Intersect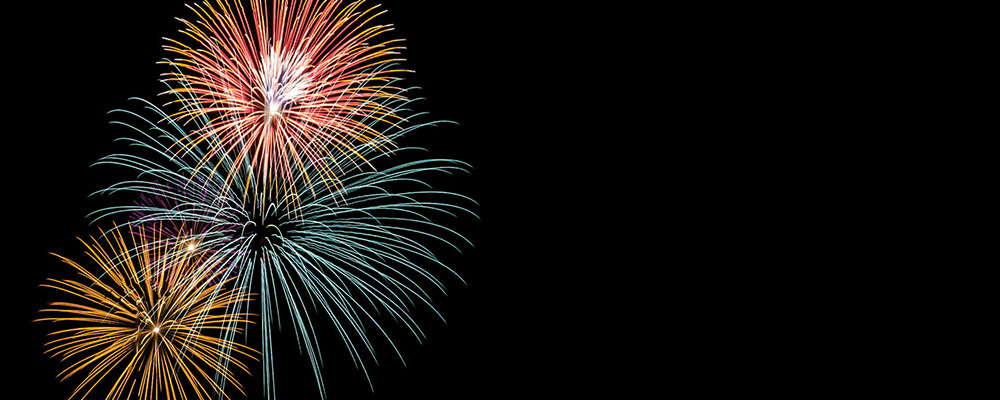 For much of his life, Tom Stoppard knew relatively little about his family's origins and the events of his early childhood. The established details of his biography began when he was eight years old, in 1946, the year he moved from India to England with his Czechoslovakian mother, Martha, a Catholic. Martha recently had married a British Army officer, Major Kenneth Stoppard. She brought two sons from a previous marriage to this new union, eager for her children to start life in a new country.
Martha Stoppard kept silent about her experiences prior to 1946, hoping her reticence would help young Tom adapt more quickly to the customs and manners of his adopted nation. As she later explained, "I decided the only thing to make it possible to live and truly settle down was to draw a blind over my past life."
Five decades passed. Tom Stoppard became the world-renowned artist we know today—the playwright and human rights activist, the recipient of multiple Tony Awards, an Academy Award and countless other literary honors, as well as the Order of the British Empire.
It was at the height of his career that Stoppard began to unlock the hidden history of his childhood. Through a series of revelations in the mid-1990s—the result of interviews with long-lost Czech relatives and his own process of historical investigation—he was able to piece together the missing chapters of his life story.
Stoppard discovered that he had been a child refugee of war; that he and both of his parents were Jewish; and that most of his family, including all four of his grandparents and three of his aunts, were among the 80,000 Czechoslovakian Jews who perished at Auschwitz, Theresienstadt, and other Nazi concentration camps in the Holocaust.
In a widely-read 1999 autobiographical essay, "On Turning Out to Be Jewish," the playwright shared these details with the public. His memoir inspired us to think more deeply about the questions of identity that pervade The Hard Problem, and consider how the pursuit of self-knowledge illuminates not only who we are as individuals, but also what it means to be human.
Tom Stoppard was born Tomas Straussler in 1937 in Zlin, Czechoslovakia, a manufacturing city that was the world headquarters of the Bata Shoe Company. Tomas' father, Dr. Eugen Straussler was a doctor at the hospital the Bata Company operated for its 30,000 factory workers in Zlin. Tomas' mother, Martha Beck Straussler, was secretary to a Bata manager. The Strausslers were among many Jewish people employed at the Catholic-owned business.
When the Nazis invaded Czechoslovakia in 1939, Bata executives acted quickly to evacuate their Jewish employees to safety. The company owned shoe factories around the world, and was able to reassign Jewish workers to operations in Africa, Southeast Asia and the Far East, where, it was hoped, they would be out of danger. Dr. Straussler, his wife Martha, and their toddler sons, Peter and Tomas, were sent to a Bata Shoe factory in the British Colony of Singapore.
When the Strausslers arrived in Singapore in May 1939, they fell in love with the landscape, the heat and the exotic food. Dr. Straussler took a job at the local Bata hospital, providing medical care for the company's predominantly Chinese, Malaysian and Indian factory workers.
On December 8, 1941, the Japanese aerial bombardment of Singapore brought the Strausslers' interlude of safety and security to an end. War planes attacked the city for weeks, destroying neighborhoods, setting buildings ablaze and filling the sky with fire.
The night of January 30, 1942, as bombs continued to fall and the city burned, Eugen Straussler drove his wife and sons to the waterfront and placed them on a refugee ship with thousands of other evacuees. Dr. Straussler remained behind. The wards of his hospital were crowded with civilians injured and wounded in the bombing, including women and children.
The vessel carrying Martha Straussler and her sons was "bombed just about everywhere" on its voyage out from Singapore, Stoppard learned later. After two weeks evading Japanese warplanes at sea, the family landed safely in Bombay. When the mother and her children disembarked, they had no possessions other than their identity papers. All of their luggage was lost on the voyage from Singapore.
The Strausslers made their way to Darjeeling, the ancient Buddhist city perched amid tea plantations in the foothills of the Himalayas. Martha found work managing a Bata shoe store. Tomas enrolled in a school for international students run by American missionaries; the hall where the children gathered for lessons was called "Arcadia." In time, the Czech Consulate sent word that Eugen Straussler was missing, presumed dead, in the chaos following the fall of Singapore. Martha met and married British Army officer Kenneth Stoppard in Darjeeling. The marriage conferred on her son Tom a new passport, a new name and a new country to call home. It was as Tom Stoppard that eight-year-old Tomas Straussler made his final journey, in 1946, from India to England, a refugee no longer.
In 1998, Stoppard learned that his father had remained at his post in Singapore's Bata hospital until the city fell. On February 12, 1942, the day the Allies evacuated all troops and medical staff from the city, Dr. Straussler boarded the last convoy of British ships out of Singapore. A day out from the harbor, his vessel took a direct hit from a Japanese bomber and sank with no survivors.
Stoppard once called himself "a skeptic who takes pleasure in dramatizing both sides of any situation," confessing, "I enjoy the double perspective. I am the kind of playwright who embarks on an endless leapfrog down the great moral issues. I put a position, I rebut it, then I refute it, then I refute the rebuttal, and then I rebut the refutation. I do this forever. Endlessly."
In The Hard Problem, Stoppard turns the searchlight of his intellect on our efforts to understand consciousness, human nature and the wellsprings of goodness. He asks, are we altruists or egoists? What is empathy? Why would one person choose to sacrifice himself for another? Is it ever possible for us to explain our behavior in scientific terms?
To experience The Hard Problem is to weigh our personal responses to these questions; it is also to share the joy and pain Hilary finds in her ambitious search for self-understanding. Her emotional journey as she explores the essence of human nature is very much our own.
Source material: Ira Nadel. Tom Stoppard: A Life. New York: Palgrave Macmillan, 2002; Tom Stoppard, "On Turning Out to Be Jewish," Talk Magazine, September 1999.