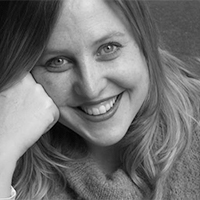 Eva Breneman (Dialect Designer) Court credits: The Mousetrap, The
Adventures of Augie March, Photograph 51, The Belle of Amherst, The
Hard Problem, One Man, Two Guvnors, The Good Book, M. Butterfly,
Skylight, Angels in America, The First Breeze of Summer, Carousel.
Recent Chicago credits: The Last Match (Writers); A Christmas Carol–An
Audio Play, Roe (Goodman); Top Girls (Remy Bumppo); Rutherford and
Son, Oslo (Timeline). Regional credits: Six seasons at American Players
Theatre; R & J: a Theatre LILA Invention (Theatre Lila); Things I Know to be
True (Milwaukee Rep). Eva is an associate artist at TimeLine Theatre
Company.
Bio as of May 2021.