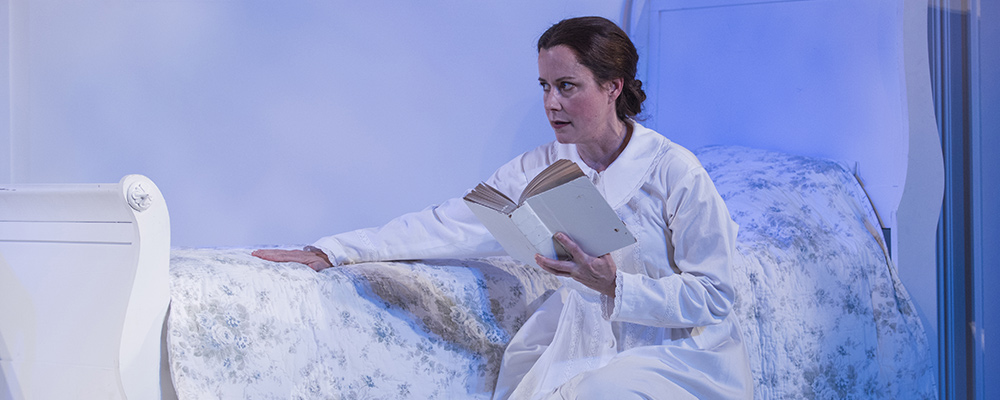 "tour de force performance" -Sun-Times
The Belle of Amherst
By William Luce
Directed by Sean Graney
Nov 02, 2017 — Dec 03, 2017
Tickets
HIGHLY RECOMMENDED "gloriously phosphorescent performance" —Sun-Times

"[Kate Fry is] at least the equal of any actress of her generation in Hollywood … [she] inhabits Dickinson quite beautifully …" –Chicago Tribune

"'The heart wants what it wants — or else it does not care,' Dickinson wrote. In her tour de force performance, Fry bares that heart in its every beat." —Sun-Times
Emily Dickinson's own original poems, diary entries, and letters welcome us into her Massachusetts home, where she shares snippets of joy and creation amongst the heartache of an isolated and misunderstood life.
This 1976 play by William Luce offers a glance into the complex life of one of the most prolific poets of our time. Playwright and director Sean Graney returns to Court for the fourth time to direct The Belle of Amherst, with Kate Fry (The Hard Problem; Electra; Caroline, or Change) starring as Emily Dickinson.
Subscriptions including this production are on sale now and can be purchased online or by calling (773) 753-4472. Save up to 35% off regular single ticket prices.
Subscribe Now
Approximate Running Time: 1 hour 55 minutes (including 15-minute intermission)
Download Program
---
Court Theatre's 2017/18 Season is sponsored by Barbara and Richard Franke.
The Belle of Amherst is sponsored by
Videos
Photos
Articles and Interviews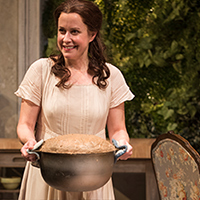 Related Events