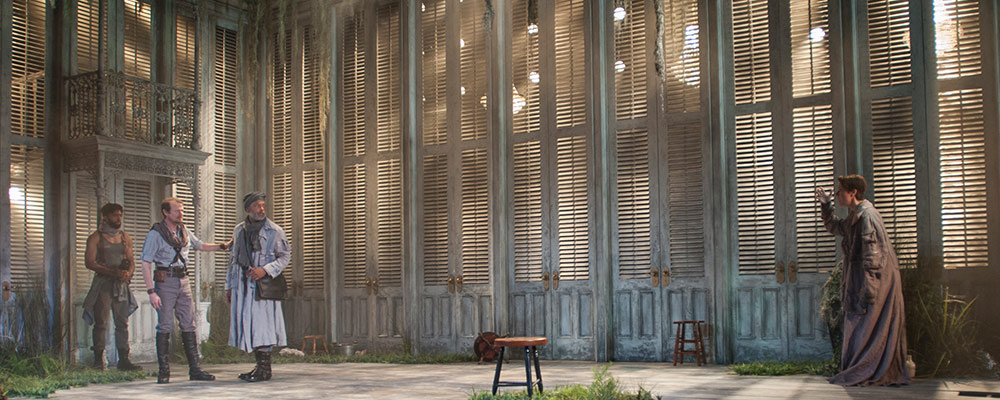 The Greek Cycle: Year 3 of 3
Electra
by Sophocles, translated by Nicholas Rudall
directed by Seret Scott
Nov 10, 2016 — Dec 11, 2016
"Kate Fry [is] a talent without obvious peer in Chicago … getting to watch her in this iconic role is entirely worth any trip down to Hyde Park." –Chris Jones, Chicago Tribune
Proclaiming justice, Clytemnestra and her lover Aegisthus murdered her husband, Agamemnon, after his triumphant return from the Trojan War. Now, many long, quiet years have passed and she cannot anticipate the judgments that will soon arrive in Argos. Her vengeful daughter Electra and son Orestes reunite and scheme to confront their mother—upholding the House of Atreus' eternal mission to balance the scales, they seek to reclaim their father's throne.
Translated by renowned scholar and Founding Artistic Director Nicholas Rudall at Court Theatre, Electra presents the third and final tragic chapter of Court's groundbreaking Greek Cycle. Electra is directed by Seret Scott, who is welcomed back to Court following her incredibly successful direction of Native Son in 2014. Returning actors Sandra Marquez (Clytemnestra) and Michael Pogue (Aegisthus) are joined by Kate Fry (Electra) to conclude the epic family story of vengeance and justice.
Download Program
The 2016/17 Season is sponsored by Barbara and Richard Franke.
Electra is sponsored by

Photo of Rashaad Hall, Thomas J. Cox, Dexter Zollicoffer, and Kate Fry by Michael Brosilow.
Videos
Photos
Articles and Interviews