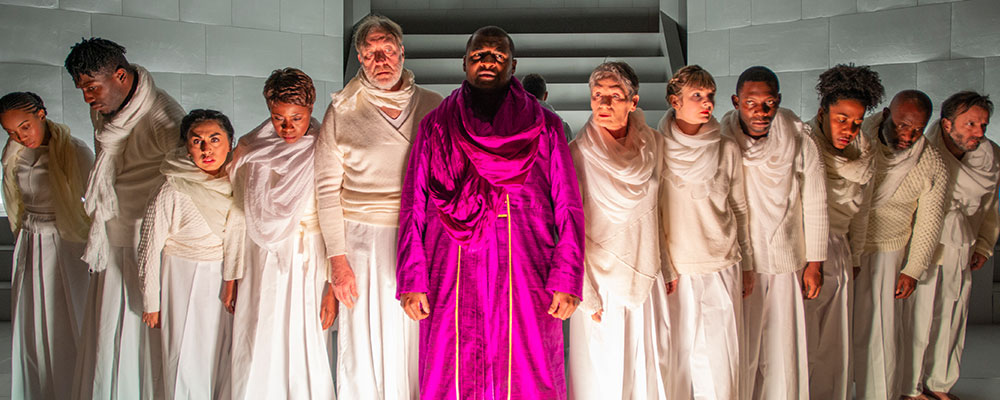 Sophocles'
Oedipus Rex
Translated by Nicholas Rudall
Directed by Charles Newell
Nov 07, 2019 — Dec 08, 2019
"If you've seen Court Theatre Artistic Director Charles Newell helm a Rudall translation before … you know to expect an emotionally pulverizing tale of gods, mortals and deadly hubris." —Crain's Chicago

★★★★ "Court Theatre serves up A MASTERPIECE" —Chicago Sun-Times

"A STARK MARVEL … Court's production renders the ancient tragedy with stunning visual impact." —Newcity Stage

"Newell's show is, as is typical at this venerable Hyde Park theater, RICH, STYLISH, complicated and restlessly wrought, constantly in dialogue with the issues on our minds …" —Chicago Tribune
Oedipus seeks to cure his city of a mysterious plague by discovering the murderer of the former king. Captivating and cathartic, Sophocles' seminal Greek tragedy brings to light enduring questions of identity, fate, and free will that reverberate in startling ways in the 21st century. Marilyn F. Vitale Artistic Director Charles Newell helms this production which begins Court's Oedipus Trilogy, honoring the foundations of drama and Founding Artistic Director Nicholas Rudall's vision for the way Court Theatre would invigorate the classical canon.

The second powerful installment in the Oedipus Trilogy begins in May 2020 with The Gospel at Colonus; the journey concludes with Antigone in the 2020/21 season. The trilogy will lay bare the themes of fate, redemption, and justice in Sophocles' works, dynamically engaging participants with how these themes bridge cultures, cities, and communities.
Approximate Running Time: 80 minutes, no intermission.
Michael Charles Litt

The Nicholas Rudall Endowed Fund
Videos
Photos
Articles and Interviews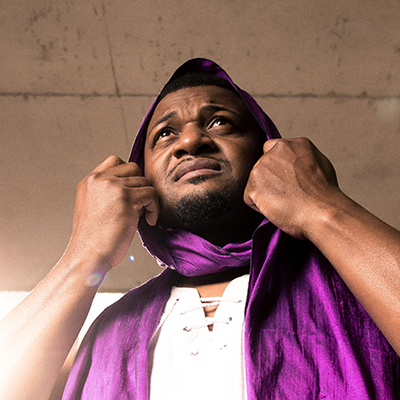 Related Events
The Myths that Make Men Discussion

November 17 at 4:00pm, between performances of Oedipus Rex. Inaugural Court Theatre Research Fellow and Oedipus Rex Production Dramaturg Gabby Randle in conversation with experts on the history and founding of the city of Chicago. An examination of the known history of Jean Baptiste Point DuSable, the founder of Chicago, coupled with Oedipus and the founding myth of Thebes.