Court Theatre Receives 15 Jeff Nominations for 2018/19 Season!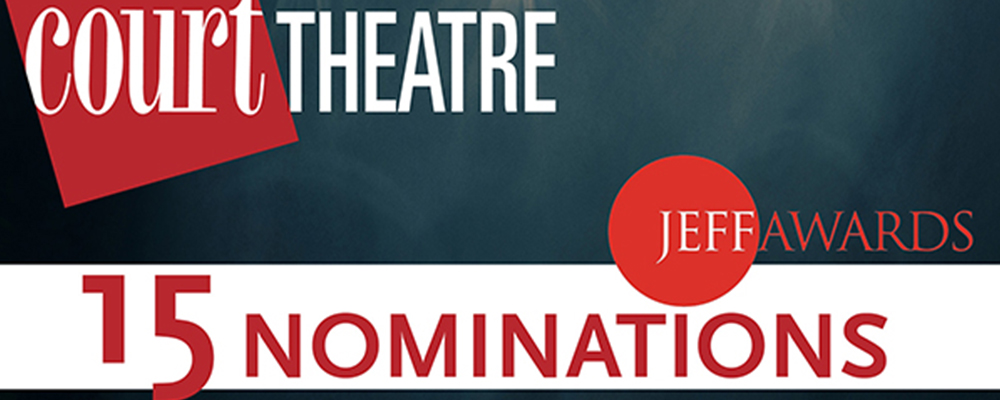 Court Theatre is excited to announce that we received 15 Jeff Awards nominations for our productions during the 2018/19 Season, with each production from the past season earning at least one nomination! This achievement continues to reinforce the consistent quality of our artistic contributions to Chicago's theatre scene.
Each year, the Joseph Jefferson Awards committee honors outstanding Chicago area theatres and artists. We look forward to celebrating with the rest of the nominees at the 51st annual Jeff Equity Awards on Monday, October 21.
2019 Court Theatre Jeff Award Nominations

We're also proud to share that the following artists who have spent time as a member of Court's family were recognized for their work across the city: E. Faye Butler, Sean Fortunato, Barbara E. Robertson, Alexis J. Roston, Kelvin Roston, Jr., Alex Goodrich, Todd Rosenthal, Jeffrey Levin, Mike Durst, Andre Pluess, and Aeriel Williams and Wendy Robie, two of the actors in our upcoming production of Oedipus Rex.
We are privileged to be part of the incredible theatre community in Chicago, and thank the audiences and artists in the community for making this such a rewarding city to make theatre. See all of the nominations here.

Subscribe for the 2019/29 Season so you don't miss a moment! Up next at Court: King Hedley II by August Wilson, featuring the work of several of the above nominees, including Kelvin Roston, Jr. and Ron OJ Parson!