Court Theatre Receives 2022 Regional Theatre Tony Award!

Exciting news! The Tony Awards® Administration Committee has announced that based on the recommendation by the American Theatre Critics Association, Court Theatre will be the recipient of the 2022 Regional Theatre Tony Award. The honor is accompanied by a grant of $25,000, made possible by City National Bank's generous support. The award will be presented to Court Theatre at the 75th annual Tony Awards at the legendary Radio City Music Hall in New York City.
One of the most coveted honors in the entertainment industry, the Regional Theatre Tony Award honors a non-profit professional regional theatre company in the United States that has displayed a continuous level of artistic achievement contributing to the growth of theatre nationally. It is awarded by The Broadway League and the American Theatre Wing. "We are thrilled to present the 2022 Regional Theatre Tony Award to Court Theatre," said Heather Hitchens, President and CEO of the American Theatre Wing and Charlotte St. Martin, President of The Broadway League. "Their dedication to fostering local talent, artistry and theatre within their community and their impact on a national scale, makes it a true honor to highlight their work."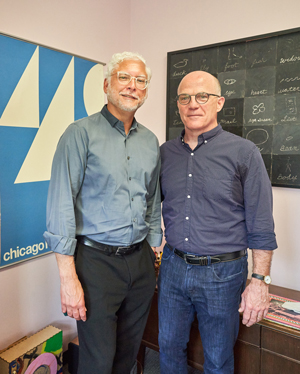 "Since my start at Court in 1993, it has been my life's joy to be a member of this vibrant, fertile community," shared Marilyn F. Vitale Artistic Director Charlie Newell. "This award belongs to them. It belongs to the Court community, the South Side community, and the University of Chicago community. It belongs to everyone who has fought to see themselves onstage. And belongs to everyone who has been moved by the power of storytelling. That is why we do what we do. Any recognition for that—let alone recognition of this caliber—is a delightful and thrilling gift. My feelings of gratitude mirror Cymbeline's Imogen, 'for mine's beyond beyond.'"
Executive Director Angel Ysaguirre offered his own reflections on this acknowledgement: "An award of this caliber comes after decades of work. While I have only been at Court a short number of years – and have therefore only played a part in this recognition – the time I have spent at Court has been uniquely powerful. I am consistently moved by the quality of the art, the steadfast commitment of both our artists and audiences, and an ever-deepening commitment to engaging community. This monumental recognition is a celebration of those decades of fulfilling and rewarding work, and I could not be more proud."
University of Chicago Provost Ka Yee C. Lee said, "I am thrilled that the Tony Awards committee has recognized Court Theatre's extraordinary achievements. Since Charlie Newell assumed the role of Artistic Director at Court in 1994, he has presented productions that are invariably thoughtful, surprising, and penetrating. With Angel Ysaguirre's arrival as Executive Director in 2018, Court has exponentially increased its engagement with the university community as well as communities around Chicago. Court Theatre's impact has been palpable on campus, around the city, and, as the Tony Award suggests, across the country."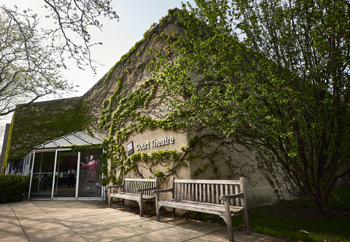 ​​Functioning as the University's Center for Classic Theatre, Court and its artists mount theatrical productions and audience enrichment programs in collaboration with faculty. Court's Board of Trustees shapes its mission and vision. "I'm so proud of the consistently outstanding performances on Court's stage, and Court's educational work and community outreach in Chicago's South Side neighborhoods, Court's home," said Board Chair Gustavo E. Bamberger. "Congratulations to Charlie, Angel, the Court staff, and all of the actors and other artists responsible for the great work that has been recognized by the Tony Committee."
Now in our 67th season, this is a momentous occasion in Court's history and we are delighted to share it with you. We could not have achieved such a milestone without the support of the University of Chicago; Founding Artistic Director Nicholas Rudall; the South Side of Chicago; our esteemed Board of Trustees; the artists, designers, crew, and staff members who have made Court their creative home; and our exceptionally dedicated audiences.
Court is the sixth Chicago theatre to be recognized with this award, following Lookingglass Theatre Company (2011), Chicago Shakespeare Theater (2008), Victory Gardens Theatre (2001), Goodman Theatre (1992), and Steppenwolf Theatre (1985). It has been eleven years since a Chicago theatre has received this acknowledgement.
We would also like to offer our heartfelt congratulations to the two University of Chicago alumni who are also nominated for Tony awards, Mikhail Fiksel (Best Sound Design of a Play, Dana H.) and Yi Zhao (Best Lighting Design of a Play, The Skin of Our Teeth).
Academy Award winner and Tony nominee Ariana DeBose will host The 75th Annual Tony Awards, airing live coast-to-coast, on Sunday, June 12th (8:00-11:00 PM, LIVE ET/5:00-8:00 PM, LIVE PT) on the CBS Television Network, and streaming live and on demand on Paramount+. Julianne Hough and Darren Criss will host "The Tony Awards: Act One," one hour of exclusive content streaming live, only on Paramount+ (7:00-8:00 PM, ET/4:00-5:00 PM, PT.)
For additional information on the 75th Annual Tony Awards, please visit www.TonyAwards.com and follow @TheTonyAwards on Twitter, Instagram, TikTok and Facebook.
For additional updates and coverage from the event, be sure to check our website, follow @CourtTheatre on Instagram and Facebook, follow @courtchicago on Twitter, and subscribe to our YouTube channel.
---
August Wilson's Two Trains Running is on stage now through June 12th and concludes our 2021-22 season. The 2022-23 season will begin September 2nd with Arsenic and Old Lace, followed by The Island, Fen, and The Gospel at Colonus.