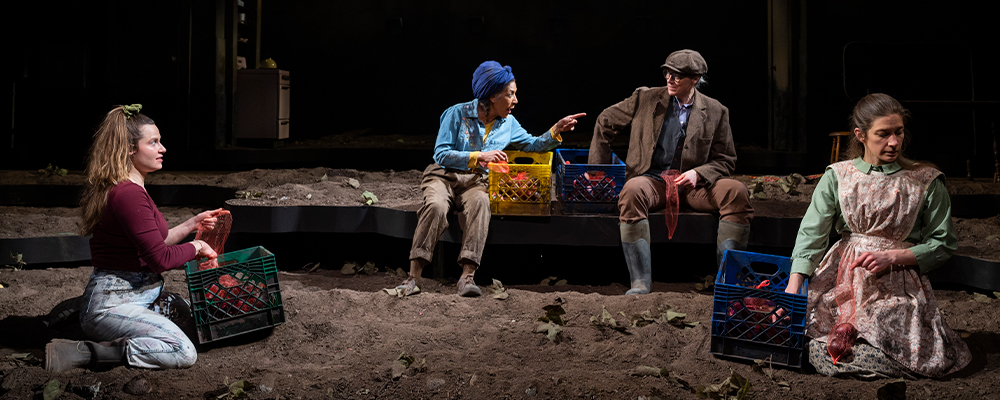 ★★★½ "STELLAR" -SUN-TIMES
Fen
by Caryl Churchill
Directed by Vanessa Stalling

Feb 10, 2023 — Mar 05, 2023
Tickets
"

FASCINATING

; any fan of Churchill's plays will likely feel this is an evening well spent." –

Chicago Tribune

★★★½ "Thanks to a stellar production from Vanessa Stalling, directing a CRAZY-GOOD CAST, this 40-year-old play comes across as STRIKINGLY CONTEMPORARY." -Sun-Times

Reader Recommended "Throughout the play the women sing, sometimes alone but best of all together, creating temporary harmonies, a loveliness seemingly from nothing, breathed, voiced, created, experienced, then gone, a vibration that passes through like a ghost of a HOPE that can't quite exist in this universe yet somehow does." – Chicago Reader
On the marshy fens of eastern England in the 1980s, ghosts of the past haunt the women who labor as tenant farmers in the potato fields and who lead lives essentially unchanged from their 19th-century forebears. When Val seizes on a new relationship as a path to escape the crushing bonds of work, poverty, and family, she is confronted with the explosive repercussions of her decision. Employing astonishing theatrical imagery, Churchill's Fen shows with grace and sly humor how the intricate pressures of gender and class both shape and distort the characters of women.
Jeff Award-winning director Vanessa Stalling (Photograph 51) returns to Court Theatre to bring her striking clarity and fresh perspective to the path-breaking text that won Churchill the Susan Smith Blackburn Prize and cemented her reputation as one of our greatest living playwrights.
Running Time: Approximately 90 minutes, presented without intermission
Accessible performances:
March 4, 2023 at 2:00pm

/Touch Tour at 12:30pm (Touch Tour/Audio Description)

March 5, 2023

at 2:00pm (Open Captioning)

March 5, 2023

at 7:30pm (ASL Interpretation)
Need a sense of what to expect in this production? Give the Box Office a call at (773) 753-4472 – we love talking about the art.
Sponsored by The Marion M. Lloyd Court Theatre Fund.
Videos
Photos
Articles and Interviews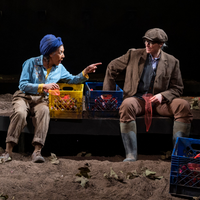 Related Events
March 15 - 17 → Spotlight Reading Series

Originally curated by Ron OJ Parson as a series of readings throughout the year, this year's Spotlight Reading Series is curated as a three-day event celebrating playwright Sonia Sanchez. Join us for staged readings, pre-show Communal Activations, and post-show conversations with local artists, innovators, and luminaries.