Ron OJ Parson Honored with the Zelda Fichandler Award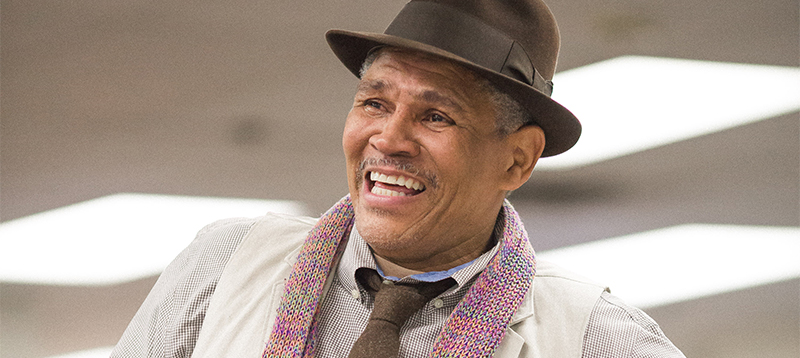 We are utterly thrilled to announce that Ron OJ Parson, Court's Resident Artist, is the recipient of the 2022 Zelda Fichandler Award. He will receive an unrestricted award of $5,000 from SDCF, the Stage Directors and Choreographers Workshop Foundation, and will join the ranks of past esteemed honorees, including Marilyn F. Vitale Artistic Director Charles Newell.
Recognizing theatre artists "who have demonstrated great accomplishment to date with singular creativity and deep investment in a particular community or region," this award is named after Zelda Fichandler, founding Artistic Director of Arena Stage in Washington, D.C. Nominees for this year were all from the Central United States and the finalist, Lili-Anne Brown, is a South Side native and a fellow local Chicago director. The recognition of both Ron OJ Parson and Lili-Anne Brown is a tremendous accomplishment for the Chicago theatre community, and is a testament to the creativity, tenacity, and artistry of this region.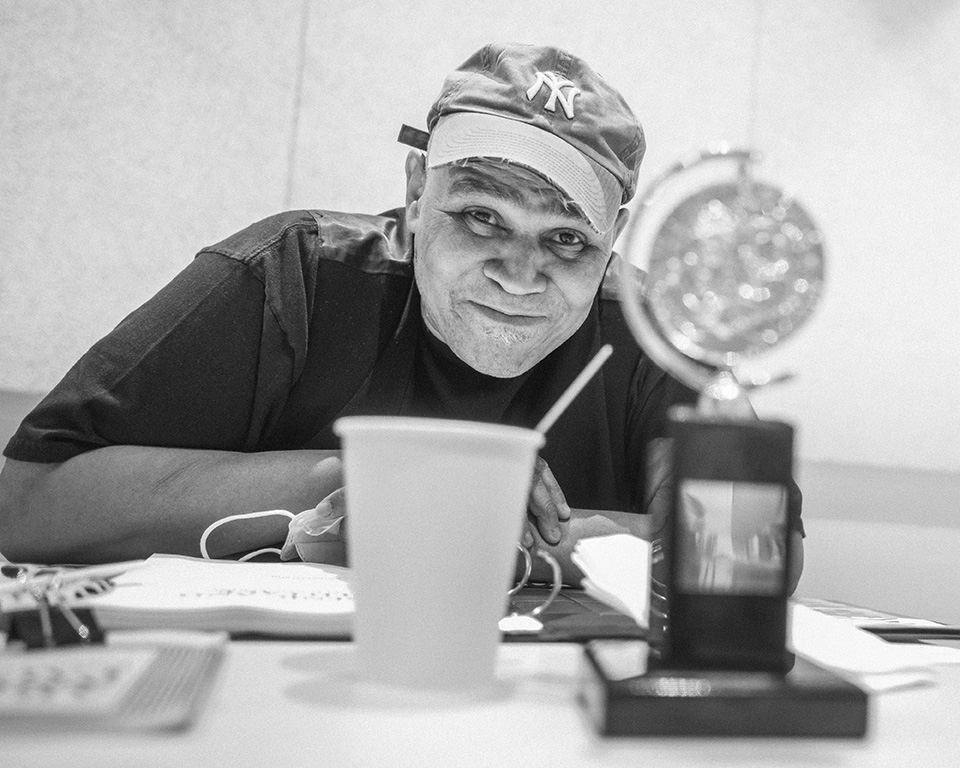 "What great joy it brings me to share the committee's decision to honor Ron OJ Parson and finalist Lili-Anne Brown," said D. Lynn Meyers, Chair of the committee of for the Fichandler Award. "Ron OJ Parson has worked brilliantly as a stage director. He has also changed the industry with his careful, thoughtful work in his community, which goes beyond Chicago to reach every part of this region. He is truly deserving and a great pioneer walking in Zelda Fichandler's shoes. He has opened the door for so many artists along his path and continues to break new ground in growing the future of our work. And how exciting to celebrate Lili-Anne Brown for all that she has done already with anticipation of all that is to come!"
Artistic Director Charles Newell reflected on Ron's achievement, sharing: "This is a well-deserved moment of ecstatic celebration for Ron OJ and his impressive body of work. As a theatre artist, no one is as 'quintessentially Chicago' as Ron. Being his collaborator and friend has been one of the great pleasures of my life, and I know I speak on behalf of the entire Court Theatre family when I say that we're most proud and honored to have Ron OJ as the Resident Artist."
"Ron, both through his body of work and as an individual, has transformed Court Theatre and significantly impacted the community of artists and the larger community. It seems only right, then, that he would be recognized in this way," added Executive Director Angel Ysaguirre.
Ron most recently directed Court Theatre's production of Arsenic and Old Lace. Other past productions include Two Trains Running, Fences, Gem of the Ocean, Seven Guitars, Ma Rainey's Black Bottom, The Piano Lesson, and Jitney by August Wilson; The Mountaintop by Katori Hall; and Waiting for Godot by Samuel Beckett, among many others. Ron is the former co-founder and artistic director of the Onyx Theatre Ensemble, and co-founder of the Beyond the Stage Theatre Project. He is also a company member of TimeLine Theatre, and associate artist at Writers Theatre and Teatro Vista.
Ron will be recognized in a virtual ceremony in winter 2023. This event will be open to the public and more information will be shared as it becomes available.