The Originalist Discussion Series
May 10, 2018 — Jun 03, 2018
In the spirit of The Originalist, a play about listening to and engaging in civil discourse with those who have opposing viewpoints, Court is pleased to host a series of post-play discussions to delve deeper into the art and its related themes. Even if you are attending the production on a different day, we invite Court patrons to attend any of the discussions. The production runs approximately 100 minutes and discussions begin promptly at the end of the performance. We hope you will join us!
---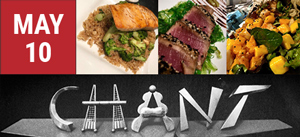 Thursday, May 10: First Preview Tasting with CHANT and Discussion
Enjoy samples from Dining Partner CHANT pre-show in the lobby, and a post-play discussion led by Seema Sueko, Arena Stage Deputy Artistic Director.
Buy Tickets for May 10 at 7:30PM
---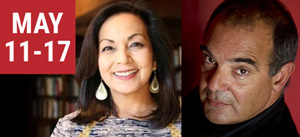 May 11-17: Preview Performances with Post-Play Discussion
Following all preview performances, Seema Sueko, Arena Stage Deputy Artistic Director, or Edward Gero who portrays Justice Scalia, or other members of the artistic team lead a discussion with the audience.
Buy Tickets for a Preview May 11-17
---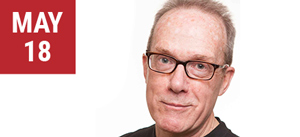 Friday, May 18: The Originalist Playwright John Strand
Following the Friday 8:00PM performance, Charles MacArthur Award winning playwright John Strand leads the audience discussion.
Buy Tickets for May 18 at 8PM
---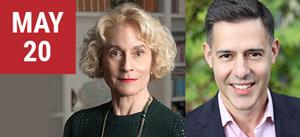 Sunday, May 20: Martha Nussbaum and John Corvino on Religion, Law, and LGBT Rights
Following the Sunday 2:30PM matinee, Martha Nussbaum, Ernst Freund Distinguished Service Professor of Law and Ethics at the University of Chicago, joins John Corvino, Professor of Philosophy at Wayne State University and author of Debating Same-Sex Marriage, to discuss Supreme Court decisions on religious liberty and LGBT rights.
Buy Tickets for May 20 at 2:30PM
---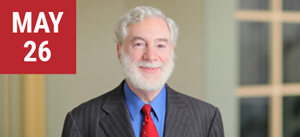 Saturday, May 26: Elliot Feldman, Attorney and Legal Advisor for The Originalist
Following the Saturday 3:00PM matinee, enjoy a discussion led by Elliot Feldman, Senior Partner at Baker & Hostetler LLP in Washington, D.C., UChicago Alumnus, and Legal Consultant for The Originalist.
Buy Tickets for May 26 at 3PM
---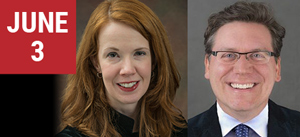 Sunday, June 3: Alison LaCroix and Jason Merchant on Rhetoric and Legal Interpretation
Following the Sunday 2:30PM matinee
In celebration of Alumni Weekend at the University of Chicago, the discussion will be led by Alison LaCroix, Robert Newton Reid Professor of Law at the University of Chicago Law School, and Jason Merchant, Lorna Puttkammer Straus Professor, Department of Linguistics and Humanities Collegiate Division at the University of Chicago.
Buy Tickets for June 3 at 2:30PM
Related Events
Thurgood Staged Reading: June 2 and 4

Join us for this one-man tribute to Justice Thurgood Marshall's pioneering career and legacy as the first African-American to sit on the Supreme Court. Featuring Court favorite A.C. Smith.