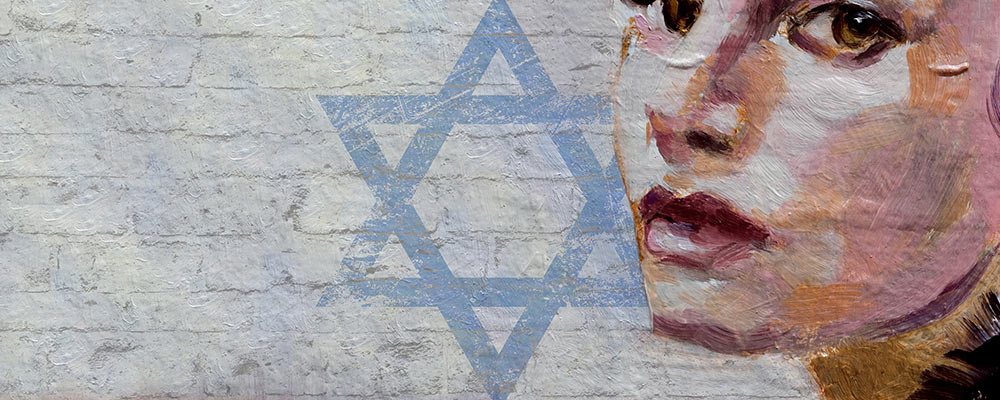 THE REIMAGINED 2020/21 SEASON
Deep Dive: Tom Stoppard's Leopoldstadt
Oct 05, 2020 — Nov 16, 2020
Featuring Scholarship from University of Chicago Faculty
Reading Directed by Charles Newell
Online October 5, 12, 19, and 26; November 2, 9, and 16 at 7pm
In its most ambitious addition to the Fall season, Court Theatre's Deep Dive: Leopoldstadt provides an in-depth examination of Tom Stoppard's epic drama, Leopoldstadt. Leopoldstadt is a place, a state of mind, and a return. Stoppard's newest play is as groundbreaking and sprawling as anything he has written. Combining the personal and philosophical, the play explores both history and Stoppard's own Jewish heritage, discovered late in his life. 
Over the course of five seminars, participants will examine the world of Leopoldstadt, which opens in Austria in 1899 and culminates in 1955, through discussions with University of Chicago professors about the history and politics of Vienna during that time, the influence of Austrian Jewish intellectuals and artists, and Jewish migration and identity. 
Deep Dive will culminate in an online reading of the play helmed by Court Artistic Director Charles Newell, whose previous productions of Stoppard's works have garnered critical acclaim, as well as an audience talkback enriched by the knowledge participants have gained from each seminar. This ambitious drama will be brought to life by actors Jos N. Banks, Janet Ulrich Brooks, Adithi Chandrashekar, Linda Fortunato, Sean Fortunato, Emjoy Gavino, Erik Hellman, Jürgen Hooper, Donterrio Johnson, Elizabeth Ledo, Cage Pierre, Michael Aaron Pogue, Blair Robertson, Alexis J. Roston, Kelvin Roston, Jr., Kelli Simpkins, and Rebecca Spence.
Seminars will feature conversations with Court Artistic Director Charles Newell, Resident Dramaturg Nora Titone, and a world-renowned team of scholars. Some of the University of Chicago faculty members involved will include:


Court's remote, digital experiences are produced in partnership with the University of Chicago Graham School's Arts@Graham series.
Session Topics
An Introduction to the World of Leopoldstadt | October 5, 2020 at 7pm
Featuring Marilyn F. Vitale Artistic Director Charles Newell
Participants will gain an overview of Stoppard's play from the artistic perspective of Charles Newell, Court's Marilyn F. Vitale Artistic Director. An in-depth family tree and dramaturgical research form the basis of this session, providing patrons with a window into the historical and thematic concepts underpinning the play's text.
Vienna, Austria, and the Habsburg Empire | October 12, 2020 at 7pm
Featuring Scholarship from Dean John Boyer
Dean John Boyer, the founder of the University of Chicago's Vienna Center and Vienna Study Abroad Program, will provide patrons with a short history of the Habsburg Empire. This session will focus on the Austro-Hungarian Empire during the 19th and 20th Century, as well as Austria's role in World War I and the city politics in Vienna from 1900 to 1938.
Memory, Art, and Performance: Three Perspectives on Leopoldstadt | October 19, 2020 at 7pm, Featuring Scholarship from Leora Auslander, Christine Mehring, and David Levin
Professors Leora Auslander, Christine Mehring, and David Levin will each provide a brief lecture intersecting with their area of expertise and exploring various themes raised in Stoppard's play. Professor Leora Auslander will provide a brief presentation on the play from the standpoint of Jewish history and studies, with a particular focus on memory and the Shoah. Professor Christine Mehring will share her insights into the subject of Viennese art and design, including the work of Gustav Klimt and the Vienna Secession movement, as a Klimt portrait plays a prominent symbolic role in Leopoldstadt. Professor David Levin will explore some of the interpretive problems posed by the play and Stoppard's work, from his perspective as a faculty member in Theater and Performance Studies and Germanic Studies at the University of Chicago. A conversation between the trio will follow, as each of the three topics becomes the launching pad for a larger conversation about the play itself.
Heritage, History, and the Family | October 26, 2020 at 7pm
Together in conversation with a member of Court's artistic team, Professor Tara Zahra will discuss 20th century anti-Semitic laws in Central Europe, and how Austria's different laws allowed for more cultural freedom and the civic flourishing of Jewish people for brief but crucial periods of time. Building upon these ideas, Zahra will expound upon the historical structures that impacted Jewish families' choices between staying in Austria or sending their children to safety in the face of a rising tide of Fascism. 
Jewish Identity and the Creative Impulse | November 2, 2020 at 7pm
Professor Rachel DeWoskin will recount the research process for her novel, Someday We Will Fly, which shares numerous themes and creative impulses with Stoppard's Leopoldstadt. Like Stoppard, DeWoskin took a historical event related to the Holocaust—the small population of Eastern European Jews who found sanctuary in China during the war—and created a fictional world filled with characters whose lives and experiences were based on those of actual individuals. In conversation with Dr. Jacqueline Pardo, a psychiatrist at the University of Chicago Medical Center, DeWoskin will explore how Jewish identity survived and persisted in a foreign context, how Jewish families made the decision to flee Europe in the late 1930s, and how children made sense of the dislocations and disruptions of war. 
Digital Reading: Tom Stoppard's Leopoldstadt | November 9, 2020 at 7pm
Leopoldstadt is a place, a state of mind, and a return. Called a "masterpiece" by The Independent, Stoppard's new play is as groundbreaking and sprawling as anything he has written. Combining the personal and philosophical, the play explores both history and Stoppard's own Jewish heritage, discovered late in his life. Artistic Director Charles Newell (The Hard Problem, Arcadia) helms a cast of more than a dozen actors who bring the play's forty-plus characters to life with riveting detail, eloquence, and heart.
Leopoldstadt Digital Talkback | November 16, 2020 at 7pm
Building upon Court's digital play reading and the previous five seminars, this online talkback offers patrons a digital space to convene and discuss Leopoldstadt's events and ideas together with each other and the academics and artists participating in this Deep Dive series. 
About the Artists and Scholars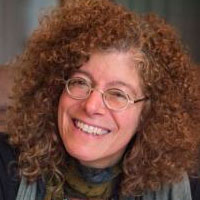 Professor Leora Auslander's work focuses on the intersection of material culture, everyday life, and politics. She seeks to explain how and why everyday things have become catalysts for conflict, means of expressing identities and constructing selves, vehicles for dissenting opinions, and sites of unexpected state intervention. Her research agenda is based on the hypothesis, informed by phenomenology and feminist theory, that key to answering these questions is the close and careful study of material culture, but a close and careful study that always links the concreteness of everyday goods to the abstractions of polity, society, and economy. Auslander's most recent book, Cultural Revolutions, moves across the Atlantic world from Britain, to colonial and early national America, and finally eastwards again to France. Her ongoing pair of projects, Strangers at Home and Conundrums of Commemoration, stay on the European continent but involve a comparative analysis of Paris and Berlin in the twentieth century.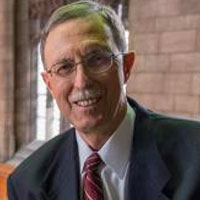 Dean John W. Boyer is the Martin A. Ryerson Distinguished Service Professor in the Department of History, was reappointed to a sixth term as Dean of the College in 2017.  He became Dean of the College in 1992. During his tenure as Dean of the College, Boyer has broadened the College curriculum to include many new Core courses and new programs of advanced study, as well as strengthening the College's admissions program and establishing the Society of Fellows in the Liberal Arts.  Boyer was also deeply involved in the founding of the University of Chicago Center in Paris.  He has worked to create many new opportunities for College students involving foreign study, internships, and foreign language instruction; to broaden student research opportunities; to enhance the relationship of the College to the professional schools; to build three major on-campus facilities for residential life and to enhance faculty leadership of the College's residential system; to strengthen programmatic and financial resources for student life; and to provide strong career advising programs for College students. Boyer is the author of three books on Austrian and Viennese history, and most recently a history of the University of Chicago. He is now completing a book on Austria, 1867-1955 for Oxford University Press (the Oxford History of Modern Europe series).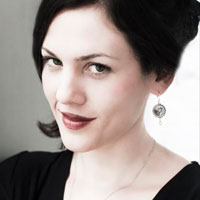 Professor Rachel DeWoskin is the award-winning author of five novels: Someday We Will Fly (Penguin Random House, 2019); Banshee (Dottir Press, 2019); Blind (Penguin Random House, 2015); Big Girl Small (FSG, 2011); Repeat After Me (The Overlook Press, 2009); and the memoir Foreign Babes in Beijing (WW Norton, 2005), about the years she spent in Beijing as the unlikely star of a Chinese soap opera. DeWoskin's poetry collection, Two Menus, was published by the University of Chicago Press in 2020, and Foreign Babes in Beijing and Banshee are being developed for TV. DeWoskin's poems, essays, and articles have appeared in numerous journals and anthologies, including The New Yorker, Vanity Fair, Ploughshares, and New Voices from the Academy of American Poets. DeWoskin is an Associate Professor of Practice in the Arts at UChicago and an affiliated faculty member in Jewish Studies and East Asian Studies.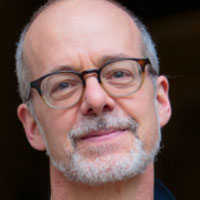 Professor David Levin is the Addie Clark Harding Professor in the Department of Germanic Studies, the Department of Cinema & Media Studies, the Committee on Theater and Performance Studies and the College. Since 2018, he has served as Senior Advisor to the Provost for Arts.  Before joining the faculty at Chicago in 1998, he taught German and Theater Studies at Columbia University. He has been a guest professor of Theater and Performance Studies at the Free University of Berlin, and the universities of Konstanz, Mainz, and Erlangen/Nürnberg. Professor Levin's recent work focuses on the aesthetics and politics of performance in opera, theater, and cinema. He is the editor of Opera Through Other Eyes (Stanford University Press, 1994) and the author of Richard Wagner, Fritz Lang, and the Nibelungen: The Dramaturgy of Disavowal (Princeton University Press, 1998) as well as Unsettling Opera: Staging Mozart, Verdi, Wagner, and Zemlinsky (University of Chicago Press, 2007). Professor Levin has also worked extensively as a dramaturg for various opera and ballet productions in Germany and the United States. 
Professor Christine Mehring works on modern and contemporary art. Her research, writing, and teaching focus on abstraction, particularly the ways in which non-mimetic forms, colors, and non-traditional materials come to signify in relation to specific historical contexts; postwar European art, especially the impact of World War II and the transformation from an international art world to a global one; the cross-overs between art and design, including interior and furniture design, wall-painting, the traditionally feminine applied arts like weaving and embroidery, and public art; and photography and the relations between old and new media, including their convergences with histories and practices of abstract art. Her essay on the relations between Donald Judd's art and design appeared in the catalogue of the Museum of Modern Art's ongoing retrospective of the artist. In collaboration with a team of colleagues and students, she has been working on the University-commissioned public artwork YOU BE MY ALLY by artist and alumna Jenny Holzer; the web-based AR app and LED trucks are scheduled to launch on October 5.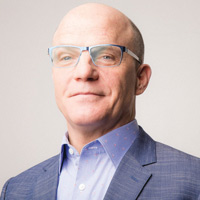 Charles Newell is the Marilyn F. Vitale Artistic Director of Court Theatre. He was awarded the SDCF Zelda Fichandler Award, "which recognizes an outstanding director or choreographer who is transforming the regional arts landscape through singular creativity and artistry in theatre." Charlie has been Artistic Director at Court Theatre since 1994, where he has directed over 50 productions. He made his Chicago directorial debut in 1993 with The Triumph of Love, which won the Joseph Jefferson Award for Best Production. Charlie's productions of Man of La Mancha and Caroline, or Change have also won Best Production Jeffs. Other directorial highlights at Court include Oedipus Rex; The Adventures of Augie March; All My Sons; The Hard Problem; Man in the Ring; One Man, Two Guvnors; Satchmo at the Waldorf; Agamemnon; The Secret Garden; Iphigenia in Aulis; The Misanthrope; Tartuffe; Proof; Angels in America; An Iliad; Porgy and Bess; Three Tall Women; Titus Andronicus; Arcadia; Uncle Vanya; Travesties; The Invention of Love; and Hamlet. Charlie has also directed at Goodman Theatre (Rock 'n' Roll), Guthrie Theater (The History Cycle, Cymbeline), Arena Stage, John Houseman's The Acting Company (Staff Repertory Director), the California and Alabama Shakespeare Festivals, Juilliard, and New York University. He has served on the Board of TCG, as well as on several panels for the NEA. Charlie was the recipient of the 1992 TCG Alan Schneider Director Award, and has been nominated for 16 Joseph Jefferson Director Awards, winning four times. In 2012, Charlie was honored by the League of Chicago Theatres with its Artistic Achievement Award.
Cyrus Pacht is a recent graduate from the University of Chicago, with a double major in English and Theater & Performance Studies. This past summer, he researched the Jews of late 19th through mid 20th century Vienna, collaborating as a Dramaturgy Apprentice with Nora Titone, Michael C. Litt, and Charlie Newell to create the packet "Waltzing through Leopoldstadt: A Guide for the Perplexed Stoppard Scholar".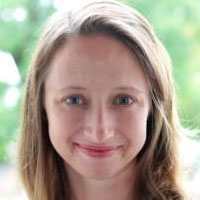 Professor Tara Zahra, is a professor of history at the University of Chicago and Macarthur Fellow. Her research focuses on the transnational history of modern Europe, migration, the family, nationalism, and humanitarianism. She is currently working on two book projects: a history of deglobalization in interwar Europe and, with Pieter Judson, a history of the First World War in the Habsburg Empire. Zahra is most recently the author of The Great Departure: Mass Migration and the Making of the Free World (Norton, 2016) and, with Leora Auslander, Objects of War: The Material Culture of Conflict and Displacement (Cornell, 2018). Her previous books include The Lost Children: Reconstructing Europe's Families after World War II (Harvard, 2011) and Kidnapped Souls: National Indifference and the Battle for Children in the Bohemian Lands (Cornell, 2008).
---
Interested in learning more about the plays in our reimagined 2020-2021 Season? Consider reading the scripts before, during, or after our fall series of events! Seminary Co-op is excited to partner with Court Theatre to offer a simple way for you to purchase the scripts and have them shipped right to your front door. This optional way to further engage with our season helps support a local bookstore and gives you some new reading material while you quarantine!