Meet the Cast of THE GOSPEL AT COLONUS
We are thrilled to announce the cast of The Gospel at Colonus, conceived and adapted by Lee Breuer, with music composed by Bob Telson.
Meet the talented performers bringing this production to life (from left to right, top to bottom): Kelvin Roston, Jr., Timothy Edward Kane, Aeriel Williams, Kai A. Ealy, Ariana Burks, Mark Spates Smith, Shari Addison, Eric A. Lewis, Juwon Tyrel Perry, Jessica Brooke Seals, Jerica Exum, Shantina Lynet', Isaac Ray, Eva Ruwé, and Cherise Thomas.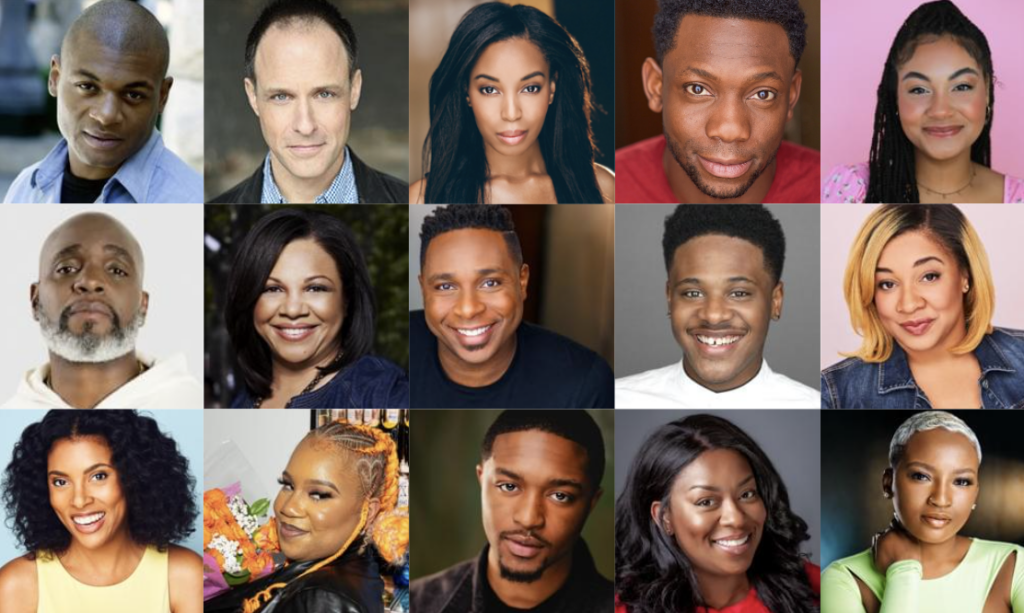 Directed by Mark J.P. Hood and Marilyn F. Vitale Artistic Director Charles Newell – and featuring Associate Director TaRon Patton – The Gospel at Colonus is an exuberant odyssey, and these artists can't wait to take you on this redemptive musical journey.
Running from May 12 – June 11, tickets for The Gospel at Colonus are available for purchase online or by calling the Box Office at (773) 753-4472.
Mourn no more. Retribution comes.
---
Based on an adaptation of Sophocles' Oedipus at Colonus in the version by Robert Fitzgerald and incorporating passages from both Sophocles' Oedipus Rex and Antigone in the versions by Dudley Fitts and Robert Fitzgerald, which are published as The Oedipus Cycle of Sophocles, a Harvest/HBJ Book, Harcourt Brace Jovanovich, Inc.