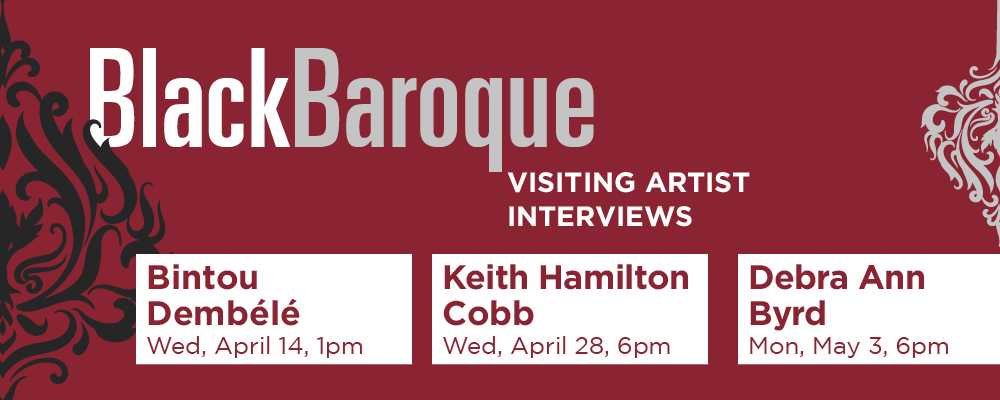 Apr 14, 2021 — May 03, 2021
University of Chicago students, faculty, and staff, as well as anyone who wishes to join the conversation regardless of affiliation, are invited to the Black Baroque visiting artist lecture series, which will spotlight Black theatre-makers who work with, against, and through Baroque culture in the contemporary historical moment. Featured speakers in Black Baroque include Bintou Dembélé, Keith Hamilton Cobb, and Debra Ann Byrd, who will converse with UChicago Assistant Professor of English Noémie Ndiaye about Blackness politically, historically, performatively, and transnationally.
The co-curricular series was designed by Noémie Ndiaye and visiting professor Gabrielle Randle-Bent and is co-sponsored by Court Theatre, the Committee on Theatre and Performance Studies, the Department of English, Department of Romance Languages and Literatures, the Center for the Study of Gender and Sexuality, and the Center for Study of Race, Politics, and Culture.
Bintou Dembélé's Les Indes Galantes 
Wednesday, April 14, 2021 at 1pm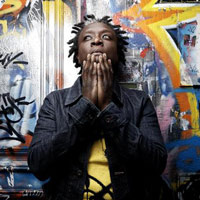 Bintou Dembélé created the choreography of a landmark production of Rameau's opera-ballet Les Indes Galantes (1735)—a ballet saturated with unbridled French Baroque colonial fantasies—which shook the Opéra Bastille in 2019. As a speaker featured on the "Black Baroque" focus series, Dembélé will comment on the significance of the Bastille production of Les Indes Galantes as well as her work dismantling oppressive structures as a Queer Black artist in the world of opera.
Keith Hamilton Cobb's American Moor
Wednesday, April 28, 2021 at 6pm 
In his solo show American Moor, Keith Hamilton Cobb reckons with the impossible task of staging Othello today—a task which African-American stage actors are nonetheless inexorably pressed to perform on a regular basis. Short clips from the Cherry Lane production of the play will accompany this interview with Keith Hamilton Cobb about what many scholars consider to be a new classic.
Debra Ann Byrd's Becoming Othello: A Black Girl's Journey
Monday, May 3, 2021 at 6pm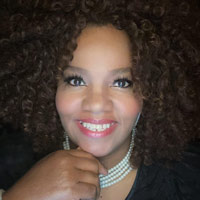 In December 2020, the National Arts Club hosted the world premiere of Debra Ann Byrd's solo show, Becoming Othello: A Black Girl's Journey. This 126-minute, tour-de-force, living memoir explores a young woman's acting journey on the road to becoming Othello, her trials and triumphs with race and the classics, some memorable experiences on her gender-flipped journey, and her fun-loving and tumultuous youth. The solo performance is complemented by moving multimedia images, lyrical language from Black urban playwrights, William Shakespeare, Langston Hughes, Martin Luther King, Jr., Frederick Douglass, Harriet Tubman, and the King James Bible—along with soulful songs and the music that shaped her life in her beloved Harlem. As a speaker, Byrd will comment on the journey that led to Becoming Othello, her own relation to Shakespeare and Baroque theatre, and her experience playing the role of Othello as a Black woman.