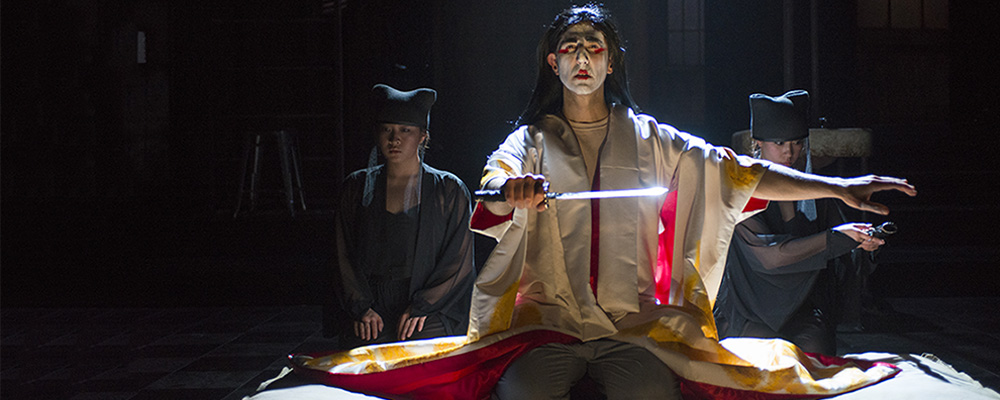 M. Butterfly
By David Henry Hwang
Directed by Charles Newell
May 08, 2014 — Jun 08, 2014
"Court Theatre's commanding revival is more than good enough to withstand comparison to John Dexter's original production… Charles Newell staged it with a persuasive blend of theatricality and thoughtfulness" -The Wall Street Journal

"a gripping revival" -Chicago Magazine

"Charles Newell directs with a clear vision." -Crain's
M. Butterfly is an exquisitely delicate and aggressively original play about sex, espionage, and Imperialism. Skillfully intertwining the story of Puccini's opera Madame Butterfly with an extraordinary plot inspired by true events, M. Butterfly untangles the story of Rene Gallimard, a meek French civil servant who meets the woman of his dreams in Song Liling, a beautiful, Chinese opera diva. What Gallimard doesn't realize—or refuses to see—is that his "modest Chinese girl" may be much more than she appears. M. Butterfly has become a post-modern classic whose exploration of the sexual politics of East and West continues to resonate today.
Sponsored by
| | | |
| --- | --- | --- |
| | The Elizabeth F. Cheney Foundation | |
| | |
| --- | --- |
| | Robert and Mayari Pritzker Family Foundation |
Additional support provided by site design group, ltd. and Linda Yu
Header photo by Michael Brosilow.
Videos
Photos