Registration has closed for the current workshop. Please check back for future workshop dates. 
Court Theatre is pleased to announce the Virtual Monologue Fest, an opportunity for connection and engagement during our current moment of social distancing.
In considering what we might be able to provide during this time, we turned to the things that Court does best: energizing classic texts, both new and old, to reveal their timeless stories, and gathering our diverse community in conversation around these works of art. 
The Virtual Monologue Fest offers an opportunity for students interested in acting and writing to participate in small group workshops over the course of 2 weeks. In these virtual meetings, the participants will be coached by professional artists towards one of two goals: writing a 1-minute original monologue, or developing a monologue for performance. The inspiration for these pieces of work will draw upon the themes of two recent Court productions: King Hedley II and Oedipus Rex. At the conclusion of the 2 week workshop period, participants will have the opportunity to share their work the larger Court family through video recordings. 
In these workshop groups, participants will not only be able to gain training and advice from professionals working in the field, but will also be able to engage in important dialogues about shared experiences with their fellow participants, offering encouragement and constructive feedback about ideas while communing in this virtual space together. 
As a participant in the Virtual Monologue Fest, you'll: 
Be a part of a creative team,

Have an opportunity to receive guidance and coaching from a professional artist,

Receive individual attention on your writing and performing skills, and

Make meaning of your feelings and reactions to the pandemic by engaging your performance and writing skills. 
Our first round of workshops will begin May 4, 2020. Registration will close April 27. We hope to offer several rounds of programming for UChicago students, CPS students, and the broader Chicago community. Along with providing these opportunities for artistic engagement, this program will also offer the opportunity for freelance artists to be compensated for facilitating the workshop groups. 
We are excited to explore this new format for engaging with plays that remain timely and relevant, and are so central to Court's mission of sharing vital stories with our community. 
Frequently Asked Questions
What is the time commitment for participation?
Our first round of workshops will begin May 4, 2020. The workshop process will take place over a two week period. Participants will be expected to attend two virtual meetings over Zoom. Scheduling of virtual meetings will be handled based on the availability of all members of each small group. We recognize that schedules are challenging as we all juggle responsibilities and commitments, so students concerned about their ability to participate should reach out to the leaders of their small group for assistance.
Do I have to present my work? 
All participants will be asked to share their work with their small group workshop to receive feedback. Students will have the option at the end of the program to record their work to be shared via Court's social media channels to the broader community. If students do not want anyone outside their small group to see their work, they do not have to record and share more broadly. 
What is the cost to participate?
The Virtual Monologue Fest is free! Court Theatre is offering this program at no cost to the participants. 
Court's Virtual Monologue Fest is produced in conjunction with University of Chicago's Office of Civic Engagement.

Featured Sponsor Allstate Insurance Co.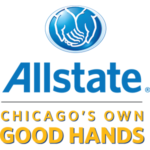 Ensemble Sponsors Lise and Ed Spacapan