Synopsis, Characters, and ANTIGONE
synopsis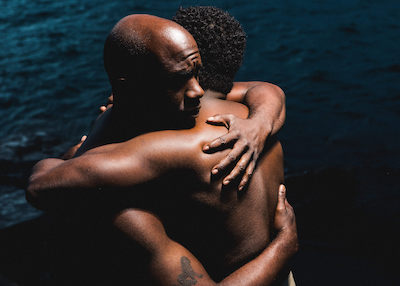 John and Winston are political prisoners on South Africa's infamous Robben Island, spending their days toiling at grueling, futile tasks in the prison's quarry. At night, they secretly rehearse a two-man version of Antigone and find solace and strength in their burgeoning friendship. The Island is at once a sobering glimpse into the social, physical, and psychological wounds of Apartheid; a lesson in the complex work of liberation; and a testament to the transformative power of theatre.
Characters
JOHN

: Sentenced to 10 years in prison for belonging to a banned organization (played by Kai A. Ealy)

WINSTON

: Sentenced to life for burning his passbook—a key tool for segregation—in front of police (played by Ronald L. Conner)

HODOSHE

: The unseen and brutal prison guard
Antigone: History and Summary
In The Island, John and Winston are rehearsing a 2-man version of Antigone. Check out this background on Antigone or the 2-minute video summary of the play below:
Pre-show Prediction
How do you predict the themes and plot of Antigone may play into the story and themes of The Island?