Culture and Region as Told Through Props: THE GOSPEL AT COLONUS 
Court's Properties Manager Lara Musard provides a brief overview of the jubilee bowls featured in The Gospel at Colonus, explaining how they pay homage to both Sophocles's Oedipus myth and the South Side of Chicago. Read on to learn more!
Jubilee Bowls
It is no coincidence that the telling of The Gospel in Colonus from within a South Side Chicago theatre hums with the tragedy and catharsis that gave birth to gospel music during the Great Migration, and with the joy and humility of the Pentecostal church whose presence is so deeply rooted in the South Side.
In this story of Oedipus's forgiven debts and his release to the afterlife, we witness the Jubilee (which translates to "year of release"). Pentecostal ritual is evoked to tell the story of Oedipus and his daughters' welcome to Colonus. Maundy, or Washing of the Saints' Feet, is a Christian ritual of welcome and humility.
In Court Theatre's telling, the washing is not of the feet, but of the hands – an artistic choice made to keep the eyes drawn upward as Oedipus's journey continues to bring him closer to the heavens. The bowls are carved of wood, creating three organic shapes that are at once unique and united, as are the journeys of Oedipus, Antigone, and Ismene.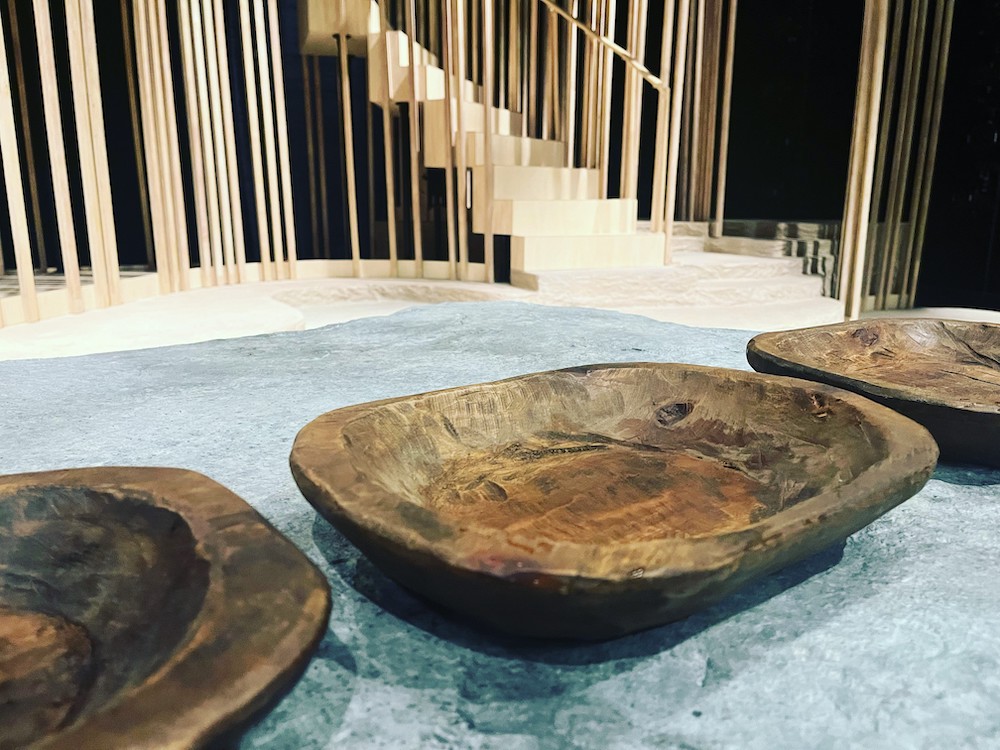 ---
The Gospel at Colonus is on stage at Court Theatre from May 12 – June 18 → Get Tickets