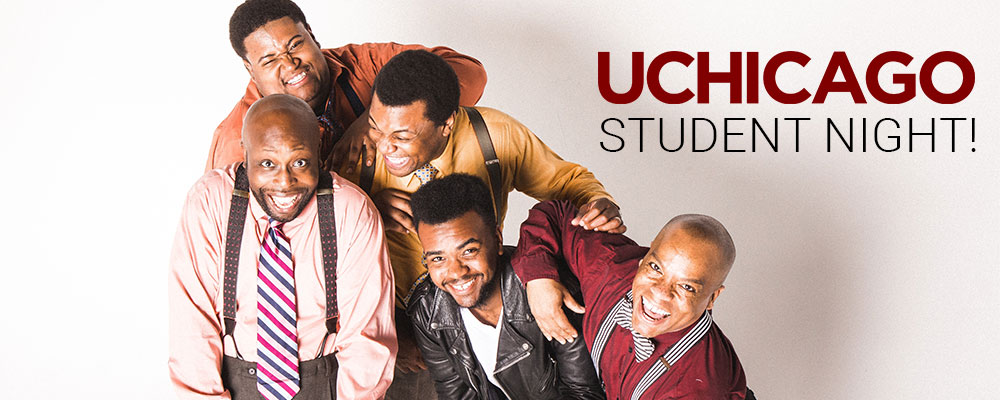 UChicago Student Night: Five Guys Named Moe
A Musical by Clarke Peters
based on the songs of Louis Jordan
Directed by Ron OJ Parson
with Associate Director Felicia P. Fields
AND MUSIC DIRECTOR ABDUL HAMID ROYAL

University of Chicago students are invited to enjoy FREE Jimmy John's Mini Jimmys after a performance of the musical Five Guys Named Moe.
UChicago Student tickets are just $20 in advance with valid U of C ID.
Based on availability, $10 UChicago student rush tickets may be available at the box office one hour prior to showtime. Give us a call to inquire at (773) 753-4472.
UChicago student subscriptions are only $15 per production (min 3)–buy online.
A lively musical tribute to the hit songs of saxophonist and songwriter Louis Jordan, Five Guys Named Moe introduces Nomax: a broke, newly single guy singing the blues late into the night. Suddenly, five unexpected friends—Big Moe, Four-Eyed Moe, Eat Moe, No Moe, and Little Moe—emerge from his radio to help ease his broken heart. Pioneering musician Louis Jordan's new approach to jazz paved the way for rock and roll in the 1950s.
Related Events