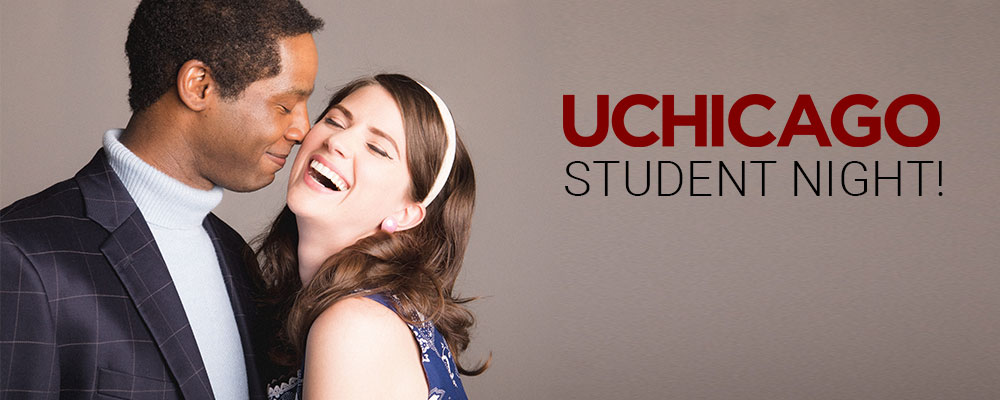 UChicago Student Night: Guess Who's Coming to Dinner
By Todd Kreidler
DIRECTED BY MARTI LYONS
WITH ASSOCIATE DIRECTOR WARDELL JULIUS CLARK

University of Chicago students are invited to enjoy FREE Jimmy John's Mini Jimmys after a performance of Guess Who's Coming to Dinner.
UChicago student tickets are just $20 in advance with valid U of C ID.
Based on availability, $10 UChicago student rush tickets may be available at the box office one hour prior to showtime. Call to inquire at (773) 753-4472.
UChicago student subscriptions are only $15 per production (min 3)–buy online.
Playwright Todd Kreidler has crafted a startlingly relevant look at the thought-provoking classic film that confronted race relations in 1967 America. Matt and Christina Drayton live a modern, white upper-class life in 1960s San Francisco, but their comfortable life is muddled when daughter Joey returns home with John Prentice, a black physician whom she has known for ten days and intends to marry. Suddenly, their longtime progressive values are challenged; Matt and Christina find themselves facing difficult personal questions about the future of their daughter and their family. And unfortunately for the Draytons, Joey and John aren't their only surprise guests coming to dinner.
Related Events