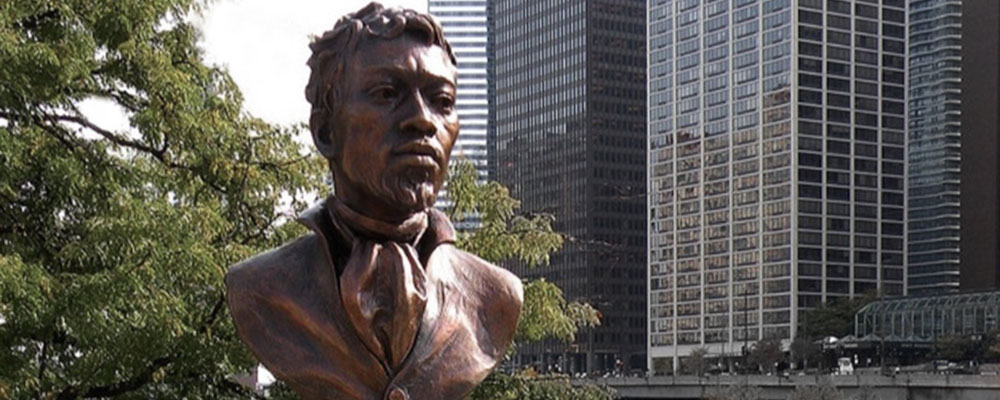 The Myths That Make Men Discussion
November 17, 2019, at 4:00pm, between performances of Oedipus Rex.
Inaugural Court Theatre Research Fellow and Oedipus Rex Production Dramaturg Gabby Randle in conversation with Pemon Rami on the history and founding of the city of Chicago. Together, they will examine the known history of Jean Baptiste Point DuSable, the founder of Chicago, coupled with Oedipus and the founding myth of Thebes.
Gabby Randle is Court's inaugural research fellow, and a performance scholar, director, and dramaturg currently based in Chicago. She has a B.A. in Drama from Stanford University and an M.A. in Performance as Public Practice from The University of Texas at Austin. She has worked as a dramaturg, producer, and director across the United States, including Off-Broadway and internationally on three continents. In Chicago, she has worked with Sideshow Theatre Company, Chicago Dramatists, Victory Gardens Theater, and Oracle Theatre. She is a second year PhD student at Northwestern University in The Interdisciplinary PhD in Theatre and Drama.
Pemon Rami is an international film producer, theatre director, arts administrator, historian, lecturer, and consultant who wields one of the most impressive film pedigrees in Chicago and beyond, and served as director of educational services and public programs at The DuSable Museum of African American History in Chicago for five years.
Reception with light refreshments will follow.  Free and open to the public—no reservations necessary.