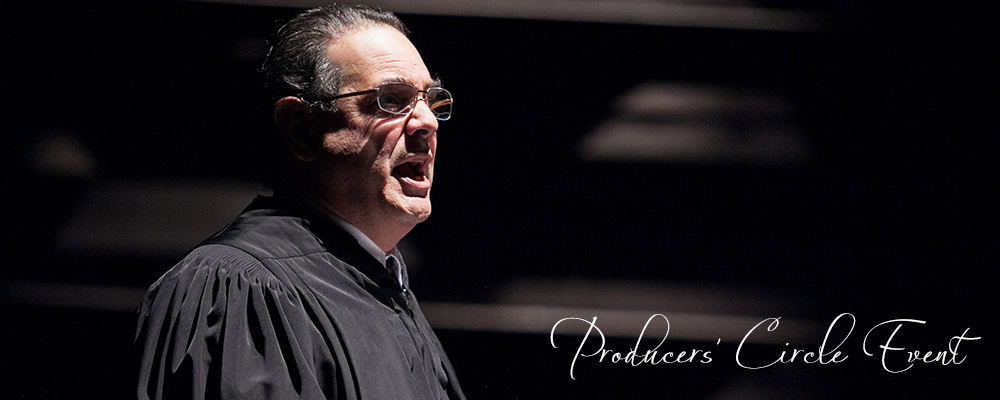 Producers' Circle Event: The Originalist
Producers' Circle members are invited to join us for the intersection of art and scholarship at our Producers' Circle event exploring The Originalist. Charles Newell, Marilyn F. Vitale Artistic Director, will be joined by Geoffrey R. Stone, Edward H. Levi Distinguished Service Professor of Law at the University of Chicago; Eric Posner, Kirkland & Ellis Distinguished Service Professor of Law, Arthur and Esther Kane Research Chair; and actor Edward Gero. They will discuss Justice Antonin Scalia's legacy, as well as the development process for The Originalist.
Tuesday, May 22, 2018 at 6pm
The Chicago Club
81 East Van Buren Street (map)

Producers' Circle Members, please RSVP by May 15, 2018 to:
Qiana Moore-Nightengale | Special Events Manager | (773) 834-5293 | Email
Want to attend? Donate today or contact Lauren Sheely, Development Assistant, (773) 834-3563 or by email to make your gift of $3,000 or above and receive invitations to all Producers' Circle events.
Add event to calendar: