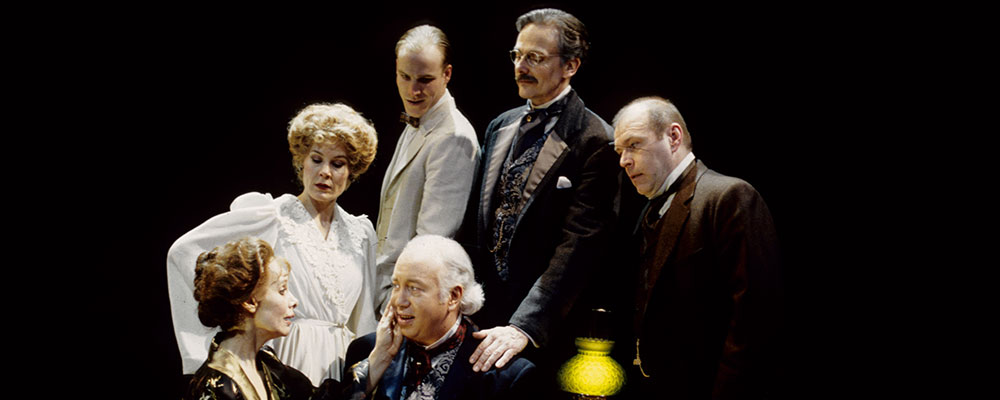 The Little Foxes
by Lillian Hellman
directed by Charles Newell
Mar 12, 1999 — May 16, 1999
"a brilliantly constructed, relentlessly realistic expose of a greedy southern clan … The Little Foxes crackles with conviction" -Reader
First performed on Broadway nearly sixty years ago, Lillian Hellman's tale of a Southern family torn apart by their ruthless ambitions is as relevant today as the day it was written. Set in the genteel South at the turn of the century, The Little Foxes is a sizzling look into the lies and lives of the Hubbard family. When their scheme to bring the family great fortune runs short of cash, the Hubbards will do anything to keep their dream alive and "in the family." In a world of insatiable greed, sibling rivalry, marriages of convenience, and daily deception, these Southern foxes epitomize the danger of a society ruled by excess.
Dramatist, screenwriter, political heroine, and best-selling author, Lillian Hellman's legacy continues to fascinate. Known for the raw emotional power of her characters and her own boldness of spirit, Hellman despised the title of "woman playwright" and has rightfully earned her place as one of the greatest American playwrights of the twentieth century. Featuring Court Theatre favorite, Hollis Resnik, as the scheming Regina Hubbard.

In Rotating Repertory with La Bête.
Photos