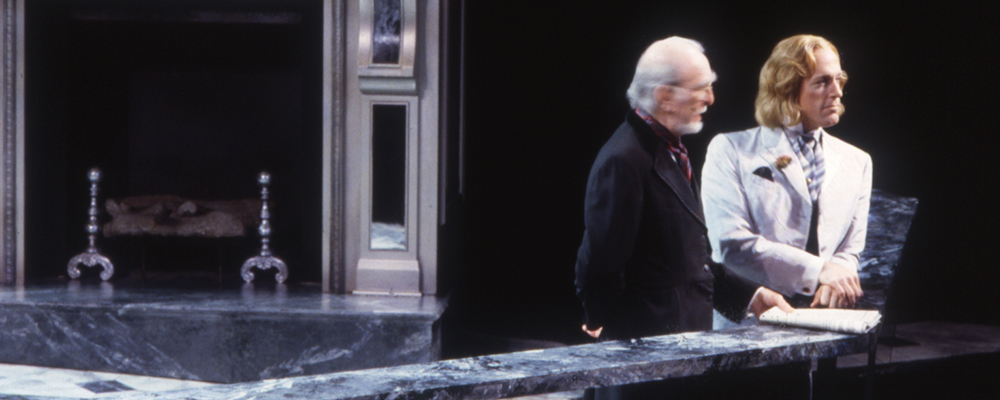 An Ideal Husband
by Oscar Wilde
directed by Charles Newell
Mar 04, 1998 — May 03, 1998
Oscar Wilde's "An Ideal Husband" is sleek, handsome, amusing and played with touching sincerity. -Richard Christiansen, Chicago Tribune
An Ideal Husband revolves around a blackmail scheme that forces a married couple to reexamine their moral standards — providing, along the way, a wry commentary on the rarity of politicians who can claim to be ethically pure. A supporting cast of young lovers, society matrons, an overbearing father, and a formidable femme fatale continually exchange sparkling repartee, keeping the play moving at a lively pace.
Like most of Wilde's plays, this scintillating drawing-room comedy is wise, well-constructed, and deeply satisfying. An instant success at its 1895 debut, the play continues to delight audiences over one hundred years later.

In Rotating Repertory with The Cherry Orchard
Photo of Maury Cooper and Larry Yando.