Theatre & Thought: Euripides' THE BACCHAE + Contemporary Adaptation

The extant Greek plays continue to speak to contemporary cultures, fueled by a myriad of creative retellings and adaptations by contemporary playwrights. Euripides' ancient Greek tragedy explores the consequences of mixing the personal and political and the importance of listening to the will of the people. Sarah Nooter, renowned author and faculty member of the Department of Classics and the College, shares insights about the dramatic elements that make Euripides' tragedy ripe for adaptation, including a discussion of Wole Soyinka's The Bacchae of Euripides.
---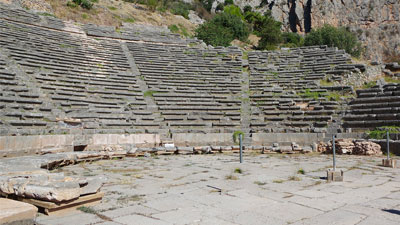 Euripides' Bacchae: Sight and Blindness; Self and Other
October 7, 2020 | Featuring Dr. Sarah Nooter and Dr. Christopher Faraone
In this session, Dr. Nooter and Dr. Faraone will discuss the religious background of The Bacchae, including issues of divine recognition, belief, madness, mystery rites, and the role of gods and worship in ancient Greece. Participants will learn how these issues come into contact with tragic questions of knowing oneself and encountering the "other" within. Along the way, we will cover the question of how the self and the society relate to one another and what it means to relinquish free will. Our discussion will make use of Sophocles' Oedipus the King as a point of comparison.
---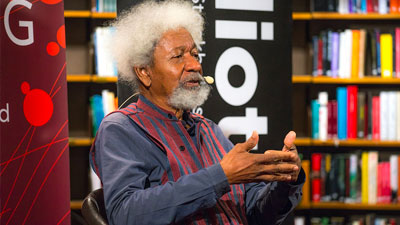 The Bacchae and Adaptation: Identity, History, and Change
October 14, 2020 | Featuring Dr. Sarah Nooter and Dr. Clifford Ando
Suggested Reading Prior to this Session: Wole Soyinka's The Bacchae of Euripides: A Communion Rite
In this session, Dr. Nooter and Dr. Ando will look at the Bacchae and its afterlife in the Gospel of John and Wole Soyinka's adaptation from 1973 called The Bacchae of Euripides: A Communion Rite. Here we will look at the structure of the play as one of recognition in different versions, emphasizing themes of knowledge and allegory, and showing how the language and imagery of these works reveal and invert reality. We will also see how the play reverberates through Christian culture and evokes questions of social upheaval and division, examining issues of identity, history, and change. Participants will be asked to read excerpts from The Gospel of John and Soyinka's Bacchae.
---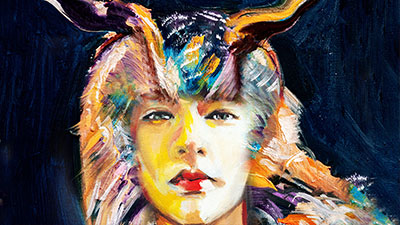 Digital Reading: Euripides' The Bacchae
October 21, 2020
Translated by Nicholas Rudall
Directed by Monty Cole
Assistant Directed by Monet Felton
The inventive Chicago-based director Monty Cole will lead a reading of The Bacchae translated by Court's Founding Artistic Director, Nicholas Rudall, a premier translator of Greek texts. Together, with assistant director Monet Felton and a cast of female-identifying actors, Cole brings Euripides' words to life in this digital reading, its themes reverberating with uncanny resonance in 2020.
The digital reading of Euripides' The Bacchae will feature actors Adia Alli, Cheryl Lynn Bruce, Atra Asdou, McKenzie Shinn, Stephanie Diaz, Kirsten Fitzgerald, Jennifer Latimore, Karissa Murrell Myers, and MJ D. Rawls.
---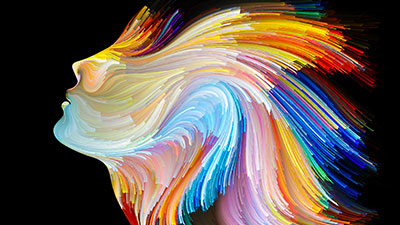 The Bacchae in Performance: Gender, Identity, and Self-Knowledge
October 28, 2020 | Featuring Dr. Sarah Nooter and Monty Cole
In this session, Dr. Nooter and Director Monty Cole will discuss the previous session's staged reading of The Bacchae and how its directorial choices reflect fundamental questions of gender, identity, and self-knowledge. We will aim to revisit some of the themes and questions covered in previous sessions in light of the insights gained through performance.
About the Scholars and Artists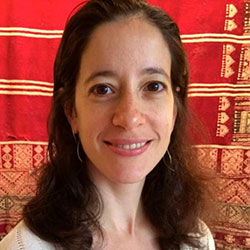 Dr. Sarah Nooter is a professor of classics and theater and performance studies at the University of Chicago. She is the author of When Heroes Sing: Sophocles and the Shifting Soundscape of Tragedy and The Mortal Voice in the Tragedies of Aeschylus. She also coedited Sound and the Ancient Senses, with Shane Butler, and is the editor in chief of Classical Philology. She is working on a book, Bodies in Time: The Substance of Greek Poetry (working title), which explores modes of embodiment and temporality in ancient Greek poetry and song. At the University of Chicago, she serves on the faculty advisory board to Court Theatre and chairs the Poetry and the Human sequence in the Humanities Core.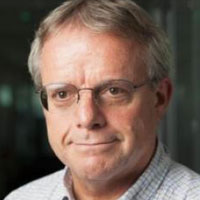 Christopher Athanasius Faraone is a Professor in the Classics Department at the University of Chicago.  His work is primarily concerned with ancient Greek religion and poetry.  He is co-editor (with D. Dodd) of Initiation in Ancient Greek Rituals and Narratives: New Critical Perspectives (2003), (with L. McClure) of Prostitutes and Courtesans in the Ancient World (2005), (with F. Naiden) Ancient Victims, Modern Observers: Reflections on Greek and Roman Sacrifice (2011) and (with D. Obbink), The Getty Hexameters: Magic, Poetry and Mystery in Ancient Selinous (Oxford 2013).  Recent books include The Stanzaic Architecture of Ancient Greek Elegiac Poetry (2008), The Transformation of Ancient Greek Amulets in Roman Times (2018) and numerous articles on Ancient Greek magic, poetry and religion.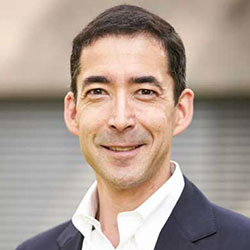 Clifford Ando received his PhD from the University of Michigan and taught in Toronto and Los Angeles before coming to Chicago.  His writing focuses on the histories of religion, law and government in the ancient world.  His books include The Matter of the Gods: Religion and the Roman Empire (2008); Law, Language and Empire in the Roman Tradition (2011); and Roman Social Imaginaries. Language and Thought in Contexts of Empire (2015).  He served for five years as co-director of Chicago's Center for the Study of Ancient Religions, and has delivered more than 300 lectures in 24 countries.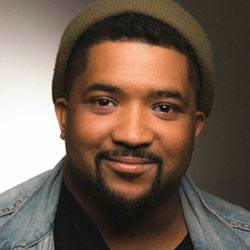 Monty Cole is a director based in Chicago and Los Angeles. Cole has workshopped and directed new plays and re-imaginings of classic text across the country. He has directed for Steppenwolf (The Brothers Size by Tarell Alvin McCraney), Center Theatre Group (Campaign by Laura Jacqmin and How to Raise a Freeman by Zakiyyah Alexander at the LA Writers Workshop Fest), The Goodman Theatre (Incendiary by Dave Harris and florissant & canfield by Kristiana Rae Colon at the New Stages Festival), Victory Gardens Theater (end of message by Laura Jacqmin and Suspension by Kristiana Rae Colon at the Ignition Festival of New Plays), Cape Cod Theatre Project and Alley Theatre All New Festival (end of message), American Theatre Company (The Project(s) and Black Like Me workshop), The House Theatre of Chicago (Borealis, Ogalala workshop and Thatcher Woods workshop), Haven (Kiss by Guillermo Calderon) the Chicago Theater Marathon (That Unnamed Feeling by Alysia and Monty Cole) California Institute of the Arts and others. Cole directed the Jeff Award winning production of The Hairy Ape for Oracle Productions. He's currently commissioned to adapt Black Like Me, the classic investigation of race by John Howard Griffin. Monty is also working with collaborator and choreographer Breon Arzell on revitalizing In Dahomey, the first black written and performed Broadway musical. Up next, Cole will direct the west coast premiere of Young Jean Lee's We're Gonna Die, a workshop of his Goodman commission American Adolescence, followed by Black Odyssey by Marcus Gardley at Oregon Shakespeare Festival. Monty has a BFA in Theatre Studies from Emerson College and an MFA Directing degree from the California Institute of the Arts.
---
Court's Theatre & Thought series connects audiences to expert insights from University of Chicago faculty about the historical context, thematic relevance, and artistic possibilities surrounding classic works. Each Theatre & Thought topic will feature a different play and include virtual meetings with University scholars to discuss the ideas underpinning these classic texts.  

Court's remote, digital experiences are produced in partnership with the University of Chicago Graham School's Arts@Graham series.