A Season of American Classics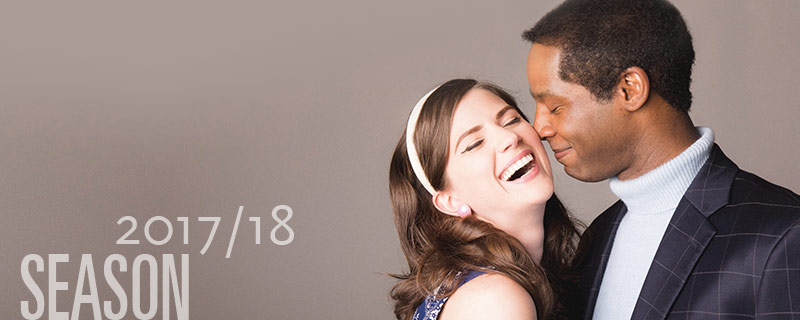 We are thrilled that you're here for our 2017/18 Season at Court Theatre. The spirit of this year's productions is exploring classic stories that originated in unique moments of American history.
Court Theatre may be a classic theatre, but what we define as classic are enduringly resonant pieces that speak loudly to our life and world today with their themes and ideas. Our approach is to see each work with new eyes, and to make a new artistic experience for artist and audience alike that speaks to our modern moment.

For the third installment in Court's season beginning January 2018, I'm taking an aggressive new look at Arthur Miller's All My Sons. As I write this, I know what this play is not going to be—it will not be a traditional, backyard, naturalistic production. Rather, through design and primal character expression, we will push ourselves to the next level of artistic risk, shedding new light on a masterpiece of American drama.

Guess Who's Coming to Dinner may be based on the 40-year-old iconic film, but we found Todd Kreidler's 2012 stage adaptation to be startlingly relevant and thought-provoking for a modern audience. While Court's production will still be set in 1967 America, we don't approach this piece with an eye for nostalgia, but rather with an eye on the complexity of the conversation about race and racism in today's America. This production marks the Court debut of acclaimed Chicago director Marti Lyons, who is joined by Associate Director Wardell Julius Clark.

Our final production of the season, The Originalist, was inspired, or perhaps provoked, by the tumultuous political climate we find ourselves in. At a tremendous cost to our democracy, unbudging partisan rhetoric has become the norm. The strength of this play is that it is about listening—listening to and engaging in civil discourse with those who have opposing viewpoints. This production comes to us fresh from a cross-country tour under the direction of Arena Stage Artistic Director Molly Smith, with four-time Helen Hayes Award-winner and distinguished D.C. actor Edward Gero reprising his role as Justice Antonin Scalia.
All three of these plays have the potential to inspire us to venture into new emotional and intellectual spaces where our preconceived notions may be challenged and changed. We are so thankful you are willing to venture there with us.
We look forward to continuing the artistic conversation with you at the theatre soon, and we hope to hear your response to the plays throughout the season.

---
Flex and 3-play subscriptions are available online or by calling the box office at (773) 753-4472. Subscriptions offer ticket savings, unlimited ticket exchanges, and discounts at the lobby bar. Learn more here.