Donors Make a Difference: Judy Chernick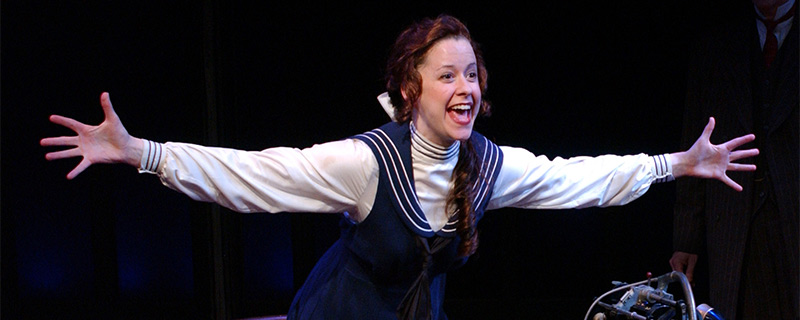 Judy Chernick's relationship with Court dates back to the days when the company performed in Hutchinson Court on the University of Chicago campus. A season ticket subscriber since the early 1970s, Judy has been a donor for just as long, finding the connection between being a supporter and an audience member a natural fit.
Judy enjoys classic texts, which is what originally brought her to Court. She cites the 1974 production of Rashomon as one of the most memorable early productions she saw. "It was a seminal theatre experience that bound me to Court."
Over many seasons, she has enjoyed taking the journey as the definition of classic plays has expanded to include work by August Wilson and classic musicals like My Fair Lady and Porgy and Bess. The intimacy offered by the Abelson Auditorium allows each and every audience member to be fully engaged with the onstage work. To Judy, this important distinction is crucial to the Court experience.
A longtime Tom Stoppard fan, Judy is particularly excited when one of his plays appears in a Court season. She was delighted to participate in the University of Chicago Graham School class taught by Charles Newell, Marilyn F. Vitale Artistic Director, and Nora Titone, Resident Dramaturg, during The Hard Problem. "The whole experience brought additional insight to the work onstage, and how Charlie went about creating the show. Nora was thorough and brought a depth of research that also enhanced my understanding of the material. It was truly a unique opportunity."  The course also highlights another aspect of Court that Judy considers unique: Court's relationship with the University of Chicago. "I am proud that Court is part of the University and part of the community."
In Judy's case, Court also provides a space for fellow theatre-goers to connect and converse. She met Charles Custer, a production sponsor for Harvey, at the opening night reception for The Secret Garden in 2015. They have continued their friendship ever since.
The intersection of art and scholarship, which defines Court as the Center for Classic Theatre, is what has kept Judy returning for over 40 years. "Court is where I can experience fine theatre, expertly produced. The work is meaningful and inspiring. I understand the costs of producing theatre, and I am pleased and proud to support that work." Court Theatre thanks Judy Chernick for her decades-long support of the theater, through her giving and her patronage.
---
Just as Judy Chernick's gifts have made an impact, your gift to Court supports artists onstage and behind the scenes, as well as students and teachers in our classrooms, and partners in the community. Donations from you and other theatre supporters compromise 45% of gifts to Court every year, and are critical to Court's sustained success. Click here to give today! Or, contact Andrew Berg, Director of Development, at (773) 834-3305 or via email.
Photo: Kate Fry in My Fair Lady (Brosilow).