The Originalist stands on its own as a compelling dramatic work about two people who find a way to live with their sharply different views about law and society, but it is of particular interest to anyone connected to the legal community. The play tells the story of a young Harvard Law School graduate who takes on a clerkship with Supreme Court Justice Antonin Scalia, in whom she discovers both an infuriating intellectual opponent and a mentor. It would work perfectly for summer associates, as a part of a social activity or other group outing, and it provides a great chance for you to engage your firm with Court.
About the Play: When a Harvard Law School graduate with decidedly different views takes on a clerkship with Supreme Court Justice Antonin Scalia, one of America's most brilliant and polarizing figures, she discovers in him an infuriating opponent and an unexpected mentor. Their relationship faces the ultimate test as they confront one of the most polarizing cases to reach the nation's highest court.
For more information including articles, cast bios, video, and full calendar, click here.
As you can see from the group pricing list shown below, purchasing as a group of 10 or more offers a large discount compared to the single ticket price range of $38-$68.
Contact Matthew Sitz, Director of Audience Services, to begin planning your group's event: 773-702-6759 or msitz@uchicago.edu. Once you put him in touch with the contact on your staff that plans these events, he will do the work to book the group.
| | | |
| --- | --- | --- |
| GROUPS PRICING | Previews | Regular |
| Wed/Thur/Sun 7:30 and Fri 8:00 | $25 | $30 |
| Sat 3:00 | n/a | $45 |
| Sat 8:00 | $30 | $40 |
| Sun 2:30 | $35 | $45 |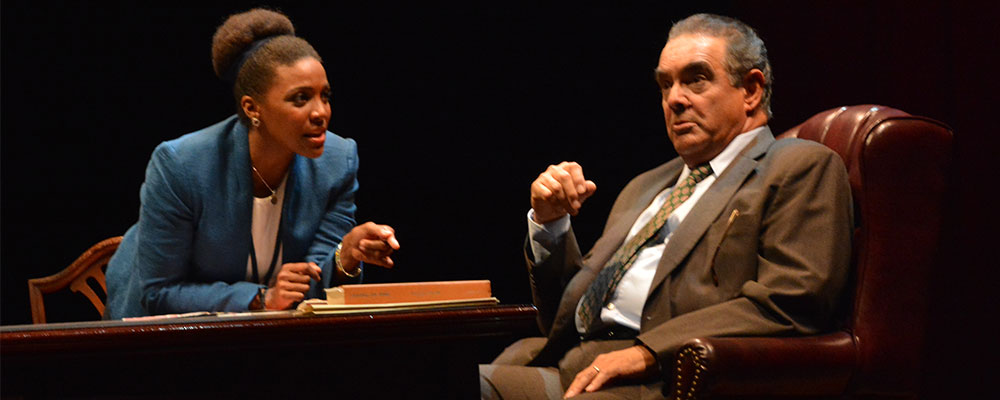 The Originalist is sponsored by 

 and Charles Custer