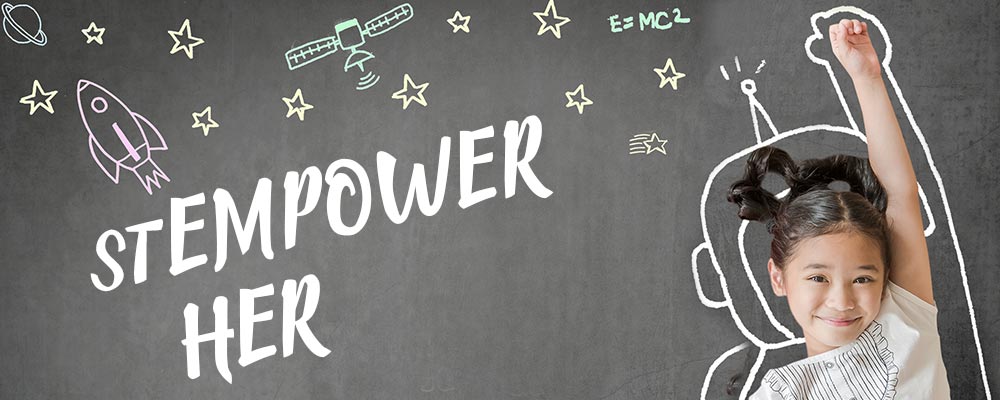 Panel Discussion and Open House
stEMPOWER HER is a special event in conjunction with our matinee and evening showings of Photograph 51 on February 9th, 2019. Photograph 51 centers on the unsung role of Rosalind Franklin in the discovery of the double-helix structure of DNA. In an effort to promote and celebrate the involvement of women in STEM and empower young women to pursue their STEM goals, the event features:
The Spotlight on Girls in STEM | January 17 – February 17
An ongoing digital lobby display highlighting middle and high school students who've shared their interests in STEM fields with us, the Spotlight on Girls in STEM showcases student responses as part of a unique Photograph 51 lobby display representing the future of women in STEM. If you'd like to be featured or you know a woman in STEM who would, please click here to fill out our short survey.  
stEMPOWER HER Panel Discussion | February 9, 3:45pm
Following our matinee performance of Photograph 51, we will invite female professionals in STEM fields from around Chicagoland to speak about their passions and journeys in the world of science, technology, engineering, and math. This empowering panel will showcase the successes women have attained in the STEM field, illustrating to young women that anything is possible with hard work and determination.
stEMPOWER HER Open House | February 9, 4:00pm
Drop in to Court Theatre's lobby for a special open house and learn more about opportunities for all things STEM! Check out a demonstration from Project SYNCERE (Supporting Youth's Needs with Core Engineering Research Experiments), talk to university admissions representatives about what it takes to pursue STEM in college, and chat with other female professionals about their experiences in the field! Light refreshments will be provided.
No reservations necessary for the panel or open house.
Attend a performance of Photograph 51 on STEM day by following the links below:
Matinee: Saturday, February 9 at 2:00 pm
Evening: Saturday, February 9 at 7:30 pm
Photograph 51 runs approximately 90 minutes.