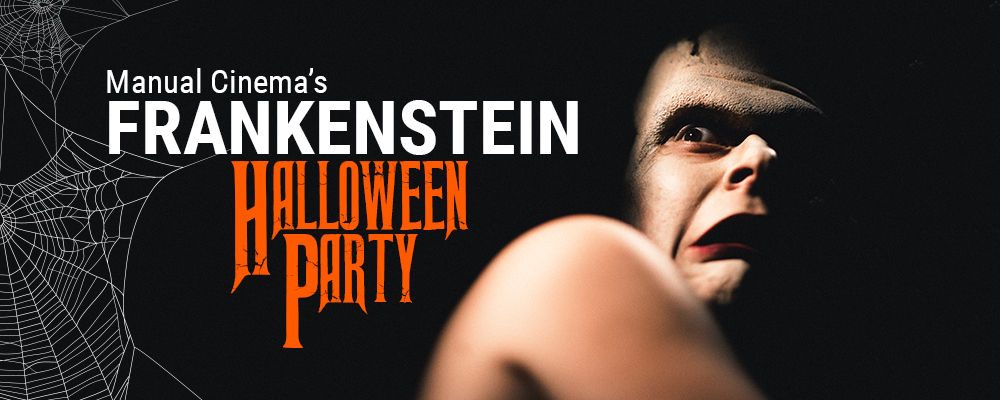 Frankenstein Halloween Party
by Manual Cinema
adapted from the novel by Mary Shelley
concept by Drew Dir
devised by Drew Dir, Sarah Fornace, & Julia Miller
original music by Kyle Vegter & Ben Kauffman
On October 31, be the very first to experience Manual Cinema's world premiere production of Frankenstein at the final dress rehearsal. Before the show, partake in a frightfully fun Halloween party hosted by the caped and cursed at Court Theatre. Compete in our ghoulishly glamorous costume contest and enjoy horror d'oeuvres and a creepy cocktail on us. With enough candy to raise the dead, this is one party you don't want to miss.
Chris Jones of the Chicago Tribune declared Frankenstein one of this fall's 10 shows that excite him the most: "hopes are high for the Court Theatre version [of Frankenstein] because it's powered by the brilliant creative minds at Manual Cinema, the remarkable Chicago company that blew me away this past summer with the gorgeous The End of TV."
Be the first to see Manual Cinema's new adaptation of Mary Shelley's classic novel, in a production that merges stories of Mary Shelley, Victor Frankenstein, and his Monster to expose how the forces of family, community, and education shape personhood—or destroy it by their absence.
Pre-show Party at 6:30pm
Horror d'oeuvres catered by Seven Ten
Devilish Drink ticket to use at the lobby bar
Candy, candy, candy
Costume contest with prizes
Using Manual Cinema's old-school overhead projectors, guests pose to capture their silhouettes with different backgrounds to choose from, including exotic locales, abstract settings and cinematic scenes!
Performance of Manual Cinema's Frankenstein at 7:30pm
Post-show
Behind-the-Screens with Manual Cinema: After the show, interact with the artists of Manual Cinema and learn more about the innovative way they tell stories.
Videos
Photos