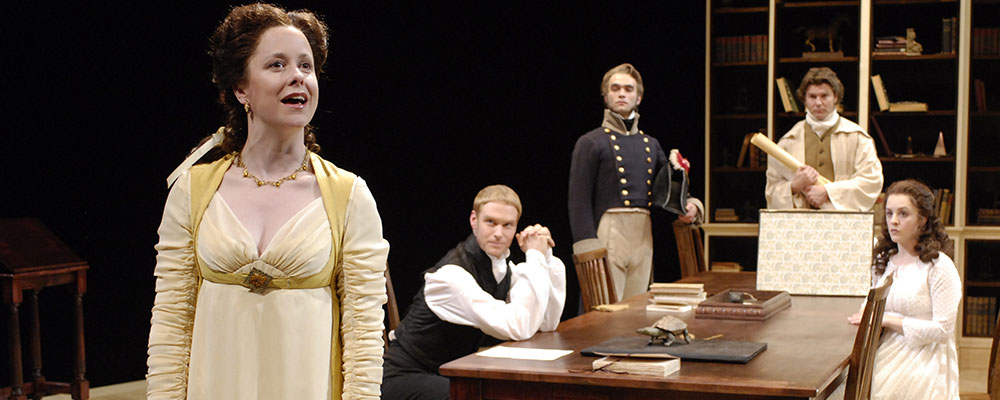 Extended Through June 17!
Arcadia
by Tom Stoppard
Directed by Charles Newell
May 10, 2007 — Jun 17, 2007
"The actors in this play must be sharp as tacks, both intellectually and technically, and Newell has gathered a highly polished ensemble…" -Sun-Times

"The running jokes here are the paradoxical parallels that Stoppard invents as the past penetrates the present. Capability itself, Charles Newell's dream cast dazzles, never showing off or losing its grip on a script whose degree of difficulty is Olympian." -Reader

"In the Court Theatre production of 'Arcadia,' Stoppard's soaringly romantic and intellectually mind-bending masterpiece shimmers like a multi-faceted diamond." -Windy City Times
Director Charles Newell takes this elegant time-jumping play and shows us "the law of attraction that Newton left out"—sex, and its influence on two sets of people, separated by almost two centuries, who occupy the same room in a grand English country estate, Sidley Park. Merging science with human concerns and ideals, Tom Stoppard's masterpiece is part detective story, part love story, and part farce, with mathematics, literature, gardening and the chaos theory thrown into the mix.
Photos