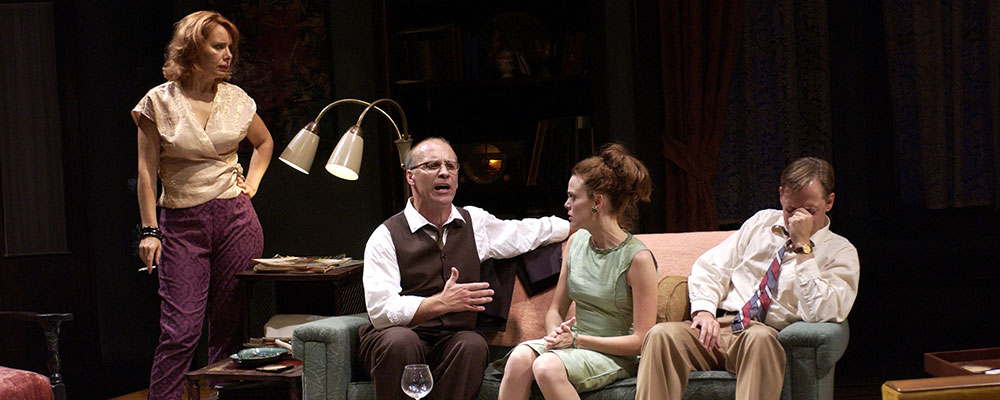 Who's Afraid of Virginia Woolf?
by Edward Albee
directed by Charles Newell
Sep 23, 2004 — Oct 24, 2004
"Court Theatre delivers a ferocious triumph, shaped and galvanized by the meticulous and daring direction of Charles Newell, whose work her is the finest of his already remarkable career. Provocatively staged on Jack Magaw's off-kilter but incredibly realistic living room setting, Newell's production runs full steam from start to finish, leaving us breathless and exhausted in the process." -Gay Chicago Magazine
A professor at a small college and his wife invite a young married couple to stop by for a nightcap. Late night pleasantries and fun and games turn into a lacerating look at the older couple's existence, where the emotional brutalizing they inflict upon each other fill an unspeakable void at their center. Edward Albee's masterpiece of American drama combines the banal, the vulgar and the poetic. A harrowing theatrical experience of brilliant depth and pathos that is ultimately unforgettable.
Photos