Theatre & Thought: Caryl Churchill's FEN + The Dramaturgical Process

Employing astonishing theatrical imagery, Caryl Churchill's Fen interrogates issues of gender, class, and exploitation with grace, humor, and anger. Dramaturg and University of Chicago lecturer Derek Matson (Photograph 51, The Mousetrap) digs into the multitudinous themes and histories that make Churchill's play tick, offering insight into how this type of research informs the creative process and how dramaturgy is conducted in the theatre. Jeff Award-winning director Vanessa Stalling (Photograph 51) will join Matson in these conversations to discuss how dramaturgy fuels her own work as an artist. 
---
What is Dramaturgy and Where to Start with Fen?
November 30, 2020 | Featuring Derek Matson and Dr. Siân Adiseshiah
Ever wonder what a dramaturg does? In this session, Derek explains the role of the dramaturg in the theatrical production process, and he launches his journey into the play world of Fen by speaking with Churchill scholar Siân Adiseshiah about what makes Caryl Churchill one of our greatest living playwrights.
---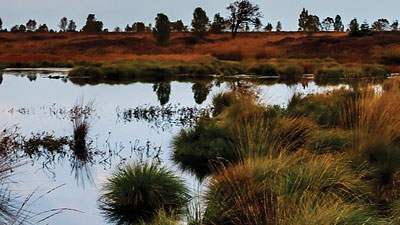 Fenwomen and Village Life in the Fens
December 2, 2020 | Derek Matson and Professor Mary Chamberlain
In this session, Derek talks with Professor Mary Chamberlain, author of Fenwomen: A Portrait of Women in an English Village, the pioneering work of women's oral history that served as an inspiration for Caryl Churchill's Fen.
---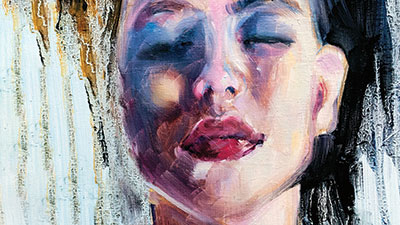 Digital Reading: Caryl Churchill's Fen
December 7, 2020
Directed by Vanessa Stalling
The online reading of Fen will be brought to life by Jeff Award-winning director Vanessa Stalling and actors Isa Arciniegas, Diana Coates, Elana Elyce, Emjoy Gavino, Cruz Gonzalez-Cadel, Aurora Real De Asua, and Eric Slater.
Please note: the online reading of Fen will only be viewable 12/7/2020 – 12/17/2020.
---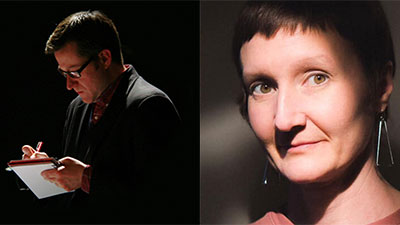 The Director/Dramaturg Collaboration
December 9, 2020 | Featuring Derek Matson and Vanessa Stalling
In this session, Derek and director Vanessa Stalling will sit down for a conversation to share what they learned from the play reading and from the other sessions in the series. They'll flag which aspects of the play might especially need the dramaturg's support, and they'll discuss the play's big ideas, just as they would do before heading into the rehearsal process.
About the Scholars and Artists
Derek Matson is a dramaturg and translator of theater and opera. His dramaturgy has included productions with Court Theatre (Photography 51, The Mousetrap), Steppenwolf (The Wheel), The House Theatre of Chicago (United Flight 232, The Hammer Trinity), and American Theater Company (Columbinus), among many others. Derek studied acting at the Cours Florent in Paris. His translations of French, Spanish, Italian, Russian, German, and Catalan have been featured on ARTE in France and at Lyric Opera of Chicago, Houston Grand Opera, Wolf Trap Opera, and Cornell University, where he earned his M.A. in Theatre and Performance Studies. Derek's a former recipient of a Fulbright Assistantship to France and a Rotary Cultural Ambassadorial Scholarship to Russia.
Dr. Siân Adiseshiah joined Loughborough University as Senior Lecturer in English and Drama in June 2018 as part of its Excellence 100 campaign. Her research interests lie mostly in contemporary theatre and 21st-century literary studies, utopianism, class studies, feminist theatre, and age studies. Her PhD on the plays of contemporary playwright Caryl Churchill was funded by the AHRC. We are so excited for how Professor Adiseshiah's deep knowledge of Churchill will inform our experience of this play.
Professor Chamberlain
is a pioneer of oral history and life story methods, and has published widely on these, on women's history, and Caribbean history. Her book,
 Fenwomen: a portrait of women in an English village
was one of the sources of Caryl Churchill's play, 
Fen.
She now uses creative writing as a way of exploring contemporary historical questions particularly, though not exclusively, around the silences and untold stories of the Second World War and, in particular, women and memory. Visit
www.marychamberlainbooks.com.
Vanessa Stalling 
is a director of theater. Recent productions include: 
Roe
, at The Goodman Theatre, 
Tiny Beautiful Things
, at Victory Gardens, and 
Photograph 51 
at The Court Theatre, for which she won a Jeff Award for Best Direction. Her adaptation and direction of 
United Flight 232 
from the book 
Flight 232
, by Laurence Gonzales, won Jeff Awards for Best Production and Best Ensemble. Upcoming productions include 
The Great Leap
, at AsoloRep. Vanessa was a primary artist at Redmoon Theater where she served as a director, performer, and Associate Artistic Director. As an artist at Redmoon, she enjoyed directing several productions including a remount of
The Cabinet
, which toured Brazil as part of the FILO Festival,
Last of My Species
,
Winter Pageant
,
Princess Club
,
Twilight Orchard
, and roaming performances for President Obama's Halloween celebrations at The White House. She has held teaching positions at Roosevelt University, Columbia College, University of Chicago, and is Area Head of directing at UC San Diego's Department of Theatre & Dance.
---
Court's Theatre & Thought series connects audiences to expert insights from University of Chicago faculty about the historical context, thematic relevance, and artistic possibilities surrounding classic works. Each Theatre & Thought topic will feature a different play and include virtual meetings with University scholars to discuss the ideas underpinning these classic texts.  

Court's remote, digital experiences are produced in partnership with the University of Chicago Graham School's Arts@Graham series.
Photo of Vanessa Stalling by Ryan Bourque.