Synopsis
It is Christmas 1183 – a few months after the death of King Henry II's heir, Henry the Young King – and the Plantagenet family is in tatters. King Henry II's once-loving wife and now sworn enemy, Eleanor of Aquitaine, has been released from prison for her yearly Christmas visit and is seeking vengeance at any cost. Henry and Eleanor's three sons – Richard, Geoffrey, and John – are profoundly incompetent, consumed by petty sibling squabbles and gridlocked in duplicitous scheming as they grapple to win their father's throne. Henry's mistress, Alais (who just happens to be betrothed to his son, John), is running out of patience, demanding either a wedding or the return of her much-needed dowry. Plus, her brother, Philip, turns up to see one of those outcomes through. And you thought your holidays were complicated!
Check out this trailer for the 1968 film version starring Katharine Hepburn and Peter O'Toole!
Characters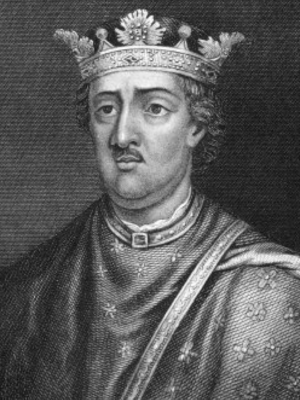 Character Map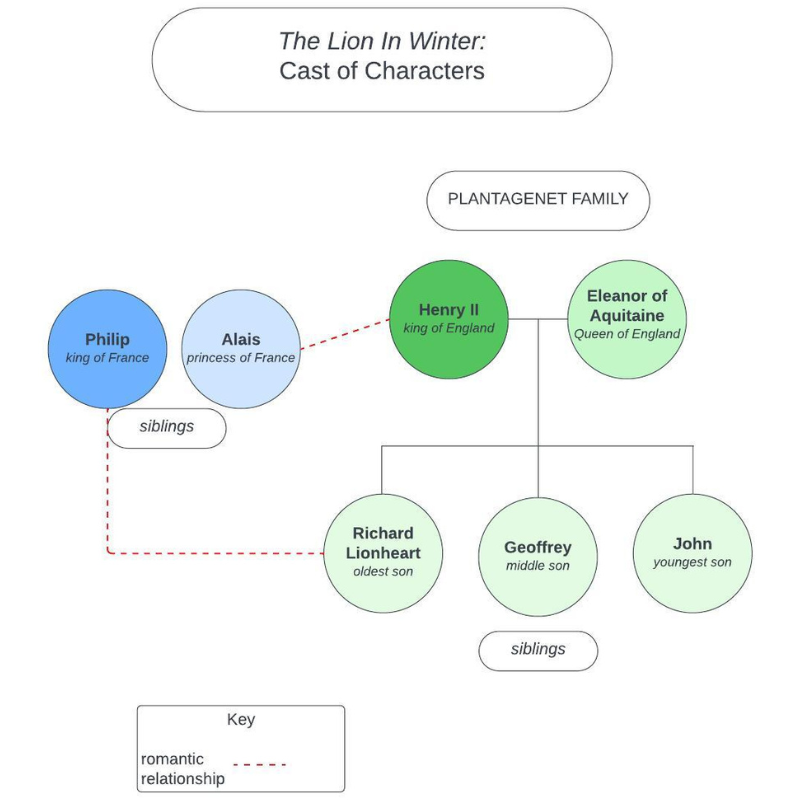 Setting
The Lion in Winter is set at Christmas, 1183, just six months after the death of King Henry II and Eleanor's eldest son, also called Henry (and known as Henry the Young King), who was supposed to inherit the throne.
The play takes place at the Château de Chinon, the French seat of the King of England at the time. The castle was rebuilt and extended during King Henry II's reign, becoming his favorite home and the administrative center of his kingdom.
Note for Teachers
Students may be disturbed by two relationships in the play: that between King Henry II and Alais Capet, and Richard Lionheart and Philip. Both of these relationships began when one party was still a young teenager. Consider contextualizing this situation for students: relationships we understand today as coercive and abusive used to be historically accepted dynamics.
Teachers may also wish to prepare students for the production by reviewing the concept of dowries and marriage as an exchange of property.