Resident Artist Ron OJ Parson has the Blues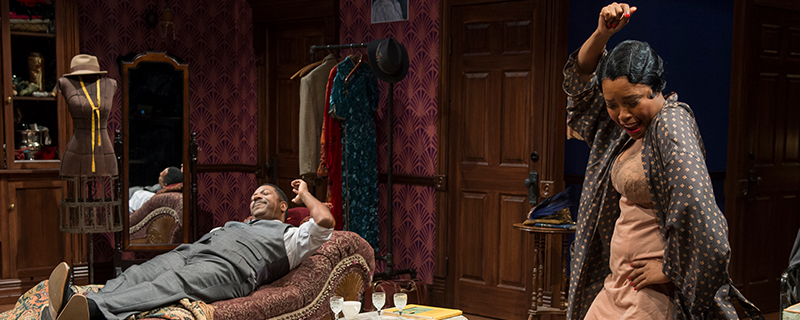 As director of Court's current production, Blues for an Alabama Sky, Ron has spent the last few months immersed in the Harlem Renaissance, exploring the lives of African American artists in the 1930s, and examining the social and cultural atmosphere that surrounds the play.
"I love this play because it is relevant in the climate of today's social structures," Ron notes. "You see our country today and the hate crimes and legislation regarding women's rights. Then you read or watch this play, and you feel the deep resonance it still possesses today."
Ron praises the completeness and complexity of playwright Pearl Cleage's work. "It is a full play. The characters are multi-dimensional. She incorporates real life icons like Josephine Baker. She considers so many different sides of the issues. The play is a great piece of writing. And we've got a great cast of exciting, young talent. We have all the elements, and now it's my job to bring those elements together."
Ron is also excited for the Harlem Renaissance Celebration, and the opportunity to shed light on the Chicago Black Renaissance that developed simultaneously. "We all know the Harlem Renaissance, and Harlem was a major center of artistic development. But Chicago had the jazz scene; it had Lorraine Hansberry, it had Archibald Motley Jr. Chicago was a hot spot for artistic development in that period." Court's Celebration brings together a number of community cultural institutions to illuminate the lasting impact of the Harlem Renaissance on American culture and art.
You won't want to miss this exciting and timely production, made possible by your continued support of Court! Blues for an Alabama Sky runs now until February 12th.
Photo of James Vincent Meredith and Toya Turner by Michael Brosilow.