It's Time for You to Read This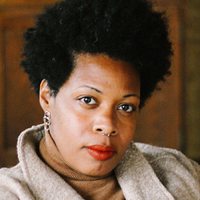 I was riding in the car with my mother one afternoon—I could not have been more than twelve or thirteen at the time—when she asked me to open the glove compartment and take out the book inside. Without much explanation, she said, "It's time for you to read this."
My mother was a voracious reader who made us take good care of our books, so I held it like a gift, assuming the text held some necessary information crafted just for me. It would become a ritual between us for the better part of two decades. I would come home for a visit, and she would hand me a slightly worn book and say, "It's time for you to read this." My mother relied on these stories to impart the things she wanted me to know about becoming that she could not express. Eventually, without her prompt, I took on the habit of searching for meaning in the words of writers I admired myself. Now I live with the assurance that if I ever get lost, Zora Neale Hurston, or Alice Walker, Toni Morrison, or Gwendolyn Brooks will send for me, providing sustenance through their words. When people say that representation matters, this is what it means to me.
I learned through my mother and the writers she introduced me to, how important it is to have access to stories that represent lived experiences not unlike my own. I learned, from this ritual of passing stories down, how feeling seen and understood in those narratives is integral to the process of becoming who we are. Now, I carry the spirit of that same tradition whenever I walk into a room as a leader in the arts. I will always serve from a place of understanding that my real occupation is legacy work.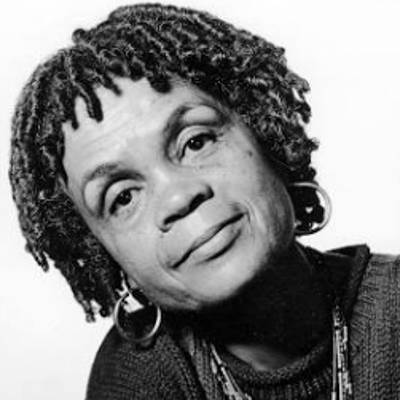 In my new role as the Director of Engagement, I am most energized by envisioning how we will deepen and grow the scope of our programs, not only in schools but with our peers and partners in the community. As part of my charge, I have the privilege of advancing the work that Ron OJ Parson began at Court as our visionary and beloved Resident Artist, including the Spotlight Reading Series. I wanted to begin with reimagining this series in particular because it's all about legacy, shining a light on unsung Black writers to honor them, and passing their work down to the next generation. This coming spring, the Spotlight Reading Series will be celebrating the works of Sonia Sanchez, a personal hero of mine. It feels fitting to me that a pioneering woman—who was so central to the Black Arts Movement as an artist, activist, and a lifelong educator—would usher me into this next chapter of my work with Court Theatre.
---
Kamilah Rashied is the Director of Engagement at Court Theatre. Rashied is an arts administrator, producer, educator, and artist with 20 years of experience in cultural production, education, and community outreach. Cultivating a broad range of programs for the public, ranging from youth initiatives to live events and talks, Rashied has contributed to the development of new and ongoing programs at many venerable arts and culture organizations in Chicago including: the Art Institute of Chicago, the School at the Art Institute, University of Illinois at Chicago, Chicago Park District, Chicago Public Library, Illinois Humanities, Arts Alliance Illinois, Rebuild Foundation, OTV (Open Television), Hyde Park Art Center, Young Chicago Authors, Writers Theatre, and Chicago Shakespeare Theater, among others.