Director's Note: Ron OJ Parson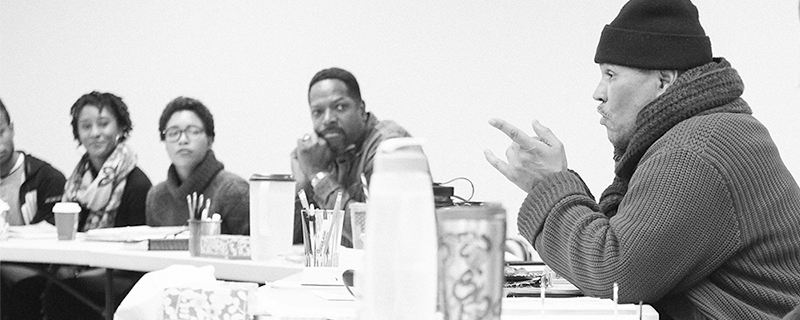 "That's one of the secrets of life … Don't forget it. Learn to spot the romance."
These lines, spoken by the character Guy in Blues for an Alabama Sky, resonate loud and clear. So many times, as playwright Pearl Cleage suggests, we miss the love and beauty that surround us. The richness of the Harlem Renaissance's culture changed America forever. Cleage's play fully reveals to us how romance and a love for beauty infused the music, the poetry and the art of that time.
It is always an honor working on a Pearl Cleage play, but for me it is an honor to work on Blues in particular. The Harlem Renaissance is an open canvas, a singularly vibrant landscape for a gifted writer and historian such as Cleage to explore. Her plays brings to life the magic of one of the most artistically fertile periods in American history. So many of the towering artists we revere today are those who found their voice and thrived during the Harlem Renaissance.
Blues may be set in 1930, but many of the issues in the play remain strongly relevant today. It is disheartening to realize just how relevant those issues are now. Our protracted struggle continues. Through it all, we must strive to spot the romance, and find the strength both to continue to dream and to achieve our dreams. Hopefully, love will pull us through. It has to. In the words of Langston Hughes' Dreams,
Hold fast to dreams
For if dreams die
Life is a broken-winged bird
That cannot fly.
Hold fast to dreams
For when dreams go
Life is a barren field
Frozen with snow.

Photo: Director Ron OJ Parson talks with the cast and crew at the first rehearsal of Blues for An Alabama Sky (Joe Mazza).