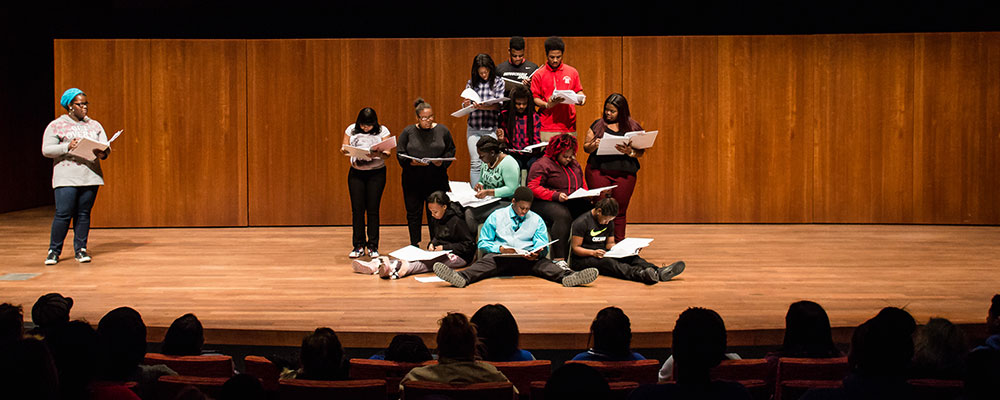 Exelon High School Performance Festival

Court Theatre proudly presents the 11th Annual Exelon High School Performance Festival, featuring the dramatic and design work of area students.
Save the Date: Tuesday, January 23, 2018
The Exelon High School Performance Festival celebrates Court Theatre's work in south side high schools. For over ten years now, we have had the opportunity to showcase our students for the community. The success of these programs is a testament to collaborative efforts between Court Theatre teaching artists, and the teachers and administrators at our partner schools. This is always a special evening for Court Theatre, as parents, teachers, and friends gather to witness these young artists' talent.
The Exelon High School Performance Festival is the culmination of Court Theatre's Artists-in-the-Schools program, during which students work with Court Teaching Artists in-class and after school to explore classic texts with a contemporary mindset. A select number of students participating in Court Theatre's educational program will perform scenes and monologues or present scenic design work developed during the fall and winter school semesters. The festival affords students the chance to demonstrate skills learned during these in-school residencies, and also connect with their peers and venture outside their immediate social circles. For many students, this will be the first time they will have performed on a stage of any kind.
Details to follow.