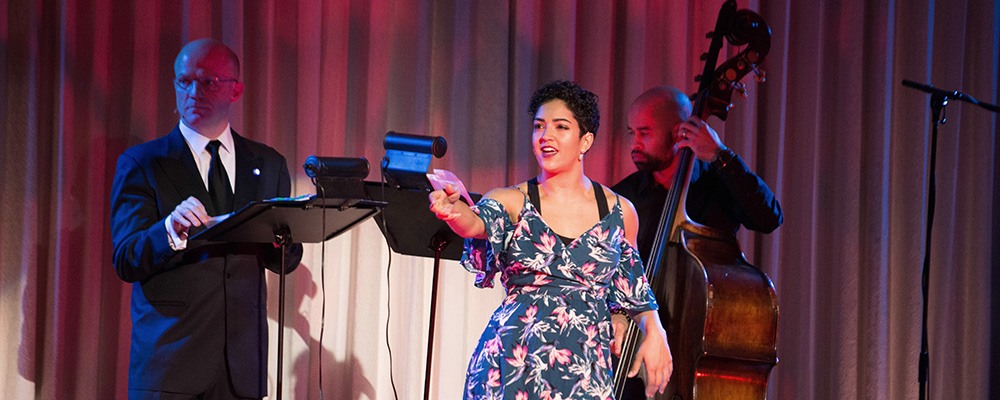 2018 Gala: Tonight, Tonight!
Saturday, April 7 at 6pm at The Ritz-Carlton, Chicago
Deemed our "sixth production" of the season, the 2018 Gala captured all of the elegance, creativity, and thrilling fun that Court Theatre has to offer. During the event, we celebrated the life of Stephen J. Albert, Court's late Executive Director, and honored Allstate for their generous support. The evening's silent auction featured some of the most exquisite vacations, goods, and experiences one could hope for. We concluded the evening with a thrilling performance about the creation of the classic musical West Side Story, which left guests snapping and singing Stephen Sondheim's famous lyrics.
Thanks to our amazing supporters, we exceeded our revenue goal for Court's artistic initiatives and education programs.
Donate Online
For more information, contact: Qiana Moore-Nightengale | (773) 834-5293 | Email
Photos