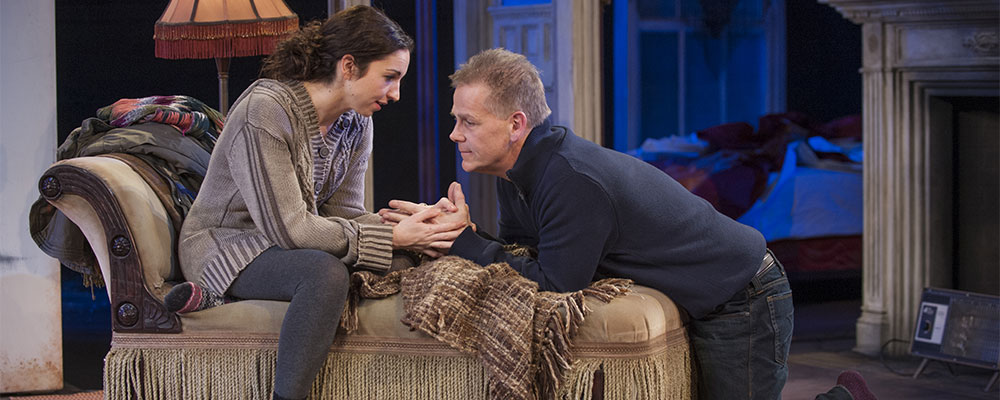 Skylight
by David Hare
directed by William Brown
Jan 10, 2013 — Feb 10, 2013
3 Stars "very intense and intellectually stimulating drama" –Chicago Tribune

"fierce, stunningly well-acted" –Chicago Sun-Times
A chamber play of surprising force, David Hare's Skylight captures a cultural rift both powerful and polarizing.
On a bitterly cold London evening, schoolteacher Kyra Hollis receives an unexpected visit from her former lover, Tom Sergeant, a successful and charismatic restaurant owner whose wife has just passed away. As the night wears on, the two attempt to rekindle their once passionate relationship only to find themselves locked in a dangerous battle of opposing ideologies and mutual desires.
Sponsored by

Photo of Laura Rook and Philip Earl Johnson by Michael Brosilow.
Videos
Photos