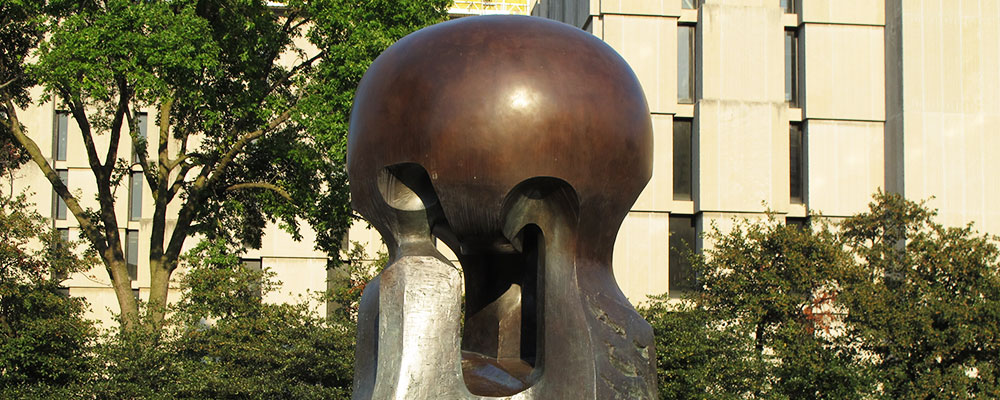 The National Tour at the Shubert Theatre
Copenhagen
by Michael Frayn
directed by Michael Blakemore
Feb 07, 2002 — Feb 24, 2002
"In a highly unusual development for a non-musical, the touring Broadway production of 'Copenhagen' has extended its two-week Chicago run at the Shubert Theatre for an additional week… With many road seasons across the country booking only musicals, straight plays generally are regarded as risky properties to tour. But in an unusual partnership between a commercial operation and a local non-profit theater, this production of 'Copenhagen' was also offered as part of the subscription series at the Court Theatre." -Chicago Tribune

"Frayn's dense, thoughtful, richly literate script examines the elusive, perhaps unknowable nature of truth in the arenas of physics, philosophy, history, and human relationships. Directed by Michael Blakemore, this beautifully designed, elegant, intricate touring edition of the 2000 Broadway hit keeps the talky script moving and the barrage of ideas accessible. Len Cariou, Hank Stratton, and Mariette Hartley give fine performances as Bohr, Heisenberg, and Bohr's wife." -Reader
Copenhagen, the National Tour, is the winner of three 2000 Tony Awards, including Best Play and Best Director (Michael Blakemore).
Len Cariou, Mariette Hartley and Hank Stratton star in Copenhagen, the latest and most remarkable work from Michael Frayn, author of Noises Off. This gripping drama examines a secret meeting where loyalty is tested, betrayal is suspected, and friendship crosses enemy lines. Court Theatre is situated just steps away from the site where the Manhattan Project achieved the first self-sustaining, controlled, nuclear reaction. The moral debates that surrounded this project are once again questioned in Copenhagen.
For production tour details, visit Broadway in Chicago.