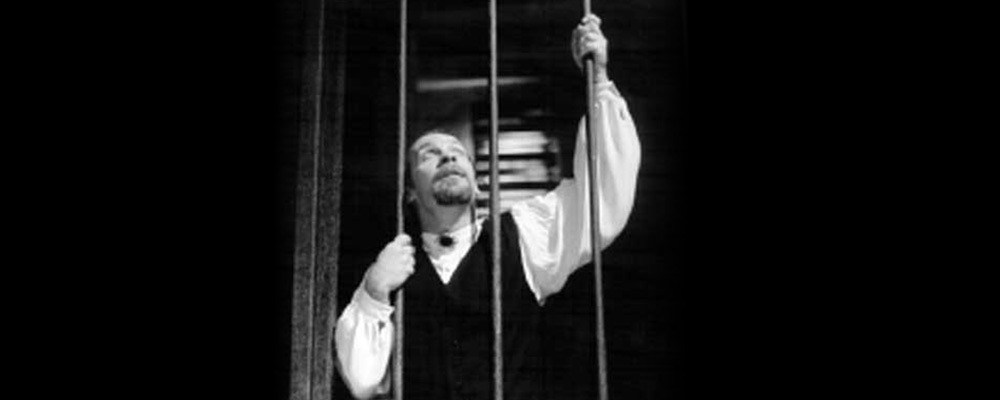 The School for Wives
by Molière
translated by Richard Wilbur
directed by László Marton
Jan 02, 1998 — Feb 01, 1998
"If Court wants to position itself as 'a national center for classic theater,' this is the way to do it."

"…the Hungarian director Laszlo Marton has staged the comedy for Court with a combination of scholarship and imagination that creates a startling and thrilling series of revelations."

-Richard Christiansen, Chicago Tribune

"Chicago audience who saw Hungarian director László Marton's staging of 'The Play's the Thing' at the Court two years ago, will not be surprised at the supreme lightness of touch and clarity of action he has brought to Moliere."

-Hedy Weiss, Chicago Sun-Times
In Molière's stinging comedy, Arnolphe's scheme to marry his beautiful young ward is frustrated by an ardent young suitor, much to the older man's distress. In this biting comedy of Arnolphe's erros, the hapless man is undone by his own double dealings and double standards.
The role of Arnolphe was originally performed by Molière himself when THE SCHOOL FOR WIVES premiered in 1662, earning Molière his first big hit. Later plays such as TARTUFFE and THE MISANTHROPE secured Molière his place among the greats, but there is little doubt that THE SCHOOL FOR WIVES is Moliere at his wittiest. With Richard Wilbur's supple verse translation, and the return of director László Marton–director of Court's 1996 production of THE PLAY'S THE THING–THE SCHOOL FOR WIVES promises to be an evening of unadulterated delight.
Photo of Kevin Gudahl.