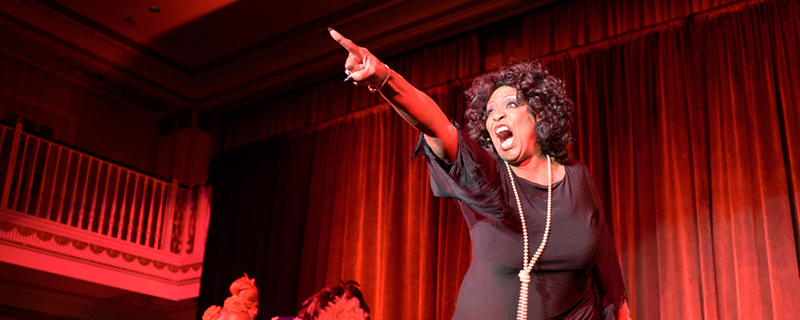 We had a ball at Court's 2017 Gala, where we celebrated Founding Artistic Director Nick Rudall and took a behind the scenes look at the making of the musical Gypsy!
The spotlight shone at The Drake, where over 260 guests supported Court Theatre's artistic and education initiatives. E. Faye Butler stopped the show with her powerful portrayal of Mama Rose, in a show with filled with song, dance, laughs, and powerhouse moments. Furious bidding on international trips and experiential packages, along with ardent raffle ticket purchases helped raise over $320,000 that evening (almost 20% of Court's annual contributions). These funds make a significant difference on our stage and in our community, and your support broadens this impact.
Thank you to all who attended and made the evening a success. If you were unable to attend, you can still support Court by making a donation here. We look forward to welcoming you at next year's Gala!
Photo: E. Faye Butler performs at the 2017 gala (G. Thomas Ward).