'Tis the Season for Engagement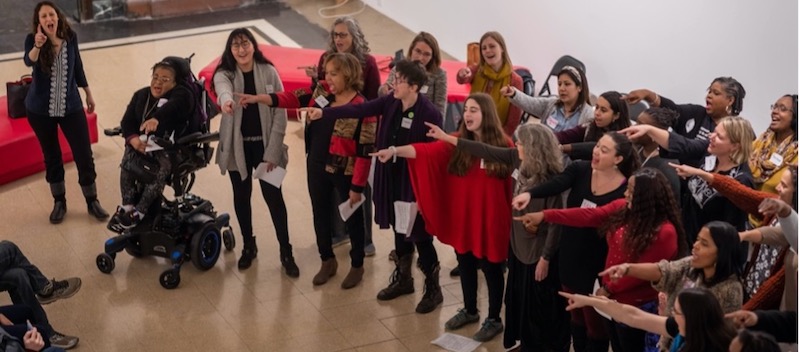 The Civic Actor Studio (CAS) is ringing in the holiday season with cheer! On Friday, December 9th, the Civic Actor Studio will be hosting a participatory pop-up choir – led by civic actors Lonnie Norwood, Jr. and Mollie Stone -for CAS participants to explore leading and following through choral music. Attendees will learn how to sing in four-party harmony within a community of care, perfectly complementing CAS's mission of examining leadership roles, engaging in civic dialogue, and embodying civic action.
We're always so proud of the Civic Actor Studio, and projects like this remind us why. This pop-up, like many of CAS's initiatives, reinforces how the arts are a tool for building community and strengthening leadership skills. We have so much to learn from the arts, and we have so much to learn from each other.
Happy holidays from the Civic Actor Studio and all of us here at Court!
---
The Civic Actor Studio (CAS) at the University of Chicago is a four-day leadership retreat for established and emerging civic leaders, led in partnership with Court Theatre. Participants read dramatic texts and take part in theater-based exercises and discussions, creating scenes onstage designed to help actors access their voice, power, and the wide range of "characters" they contain. Retreat participants must live and/or work on the South Side of Chicago and serve the community through paid or volunteer work. Nominations and self-nominations are accepted throughout the year by completing this nomination form.