Stephen J. Albert Living Legacy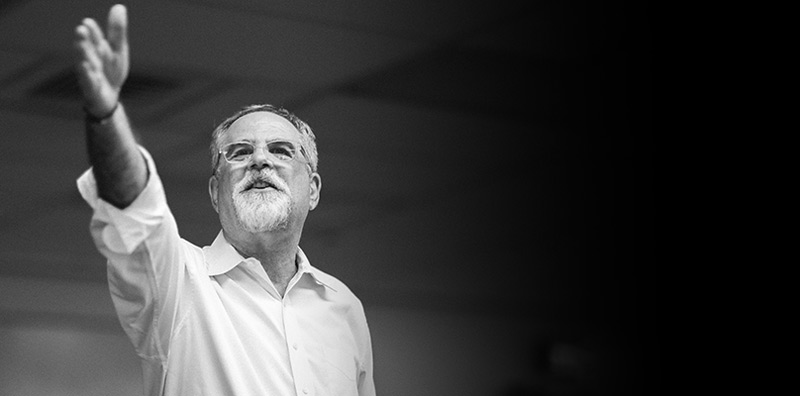 What is a legacy? It's planting seeds in a garden you never get to see." What does your garden look like, Dad? Your legacy is daunting. It is truly that of giants. I promise I will tell your story for the rest of my days. I promise to do my best to carry your legacy onward. To be a force. To love hard. To prioritize family and relationships over all. And to have so much fun living this life I am given.  —Jessica Albert, Daughter, Stephen J. Albert
If you've ever been to a performance at Court (and even if this is your very first time in Court's auditorium), you've experienced the legacy of Stephen J. Albert.
As Court's Executive Director from 2010 until 2017, Steve presided over a robust period of growth, establishing the Center for Classic Theatre, strengthening Court's ties to the community, and cultivating a much closer alliance with the University of Chicago. His influence and leadership ushered in new initiatives, world premiere productions, and increased programming to engage Court's audiences and neighbors.
Beyond his remarkable influence as Executive Director, Steve was also a friend and a mentor. His phone calls and frequent check-ins "just because" were genuine, and beloved by many. He was known for conducting pop quizzes on music lyrics, and for competing with an absolutely merciless glee during each year's annual March Madness college basketball bracket competition. Steve inspired trust and devotion from his friends and colleagues, and earned his reputation as an honest, fair, and caring friend and leader.
As Steve guided Court Theatre on a path to achieve its fullest potential, there were four areas he most passionately supported:
Commissioning new work to present on Court's stage;
Supporting theatre diversity: onstage, in programming, behind-the-scenes, and among patrons;
Ensuring that youth have the opportunity to experience theatre, whether in the classroom or on Court's stage, through Education Initiatives; and
Career development by guiding the next generation of arts leaders.
Now you can honor Steve's legacy of determination, compassion, humor, and an unending love of theatre by making a donation to the Stephen J. Albert Living Legacy at Court Theatre. 
Your gift supports Steve's four pillars of passion and enriches Court's dedication to innovation, inquiry, intellectual engagement, and community service for this season and the seasons to come.
Steve, thank you for keeping us on track, loving us unconditionally, and being such a tremendous gift to so many. You are and will always be loved and missed.
Sincere thanks to the generous donors who have already given to the Stephen J. Albert Living Legacy. ■
---
To make a gift to the Legacy, please contact Andrew Berg, Director of Development, at (773) 834-3305 or via email.
Photo of Stephen J. Albert by Joe Mazza.