On Thursday, January 11, Nella Pizza e Pasta, will be featured during our First Preview Tasting.  Nella will join us for appetizers and other small items from their menu at 6:30p in our lobby followed by the first preview performance of All My Sons at 7:30p.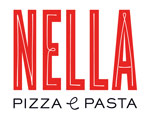 New to the Hyde Park neighborhood and Court's newest Dining Partner, Nella is an authentic Italian restaurant focusing on Neapolitan pizza and pasta dishes using recipes handed down through the generations. Served in an atmosphere of joy and warmth, Nella's array of dishes are a welcome addition to the Hyde Park dining scene.  Their bright yet cozy space boasts an open kitchen where patrons can watch their pizza from start to finish.  Their ingredients are fresh, authentic and simple.  What comes out of that wood burning stove is a perfect crust, covered in custom toppings, fresh cheeses and just what us cold Chicagoan's need to warm our bodies and spirits.  Come warmer months, their beautiful patio is not to be missed.
Located just around the corner from Court Theatre, we are happy to include Nella in this season's collection of Dining Partners.  After tasting their delicious offerings, we hope that you'll return to their space at 1125 E. 55th Street and enjoy 12% off your bill. See details on our Recommended Restaurants page.
We hope you will join us and help to celebrate the first show of the New Year!
Order tickets for first preview, Thursday, January 11.