Donors Make a Difference: Neil Ross and Lynn Hauser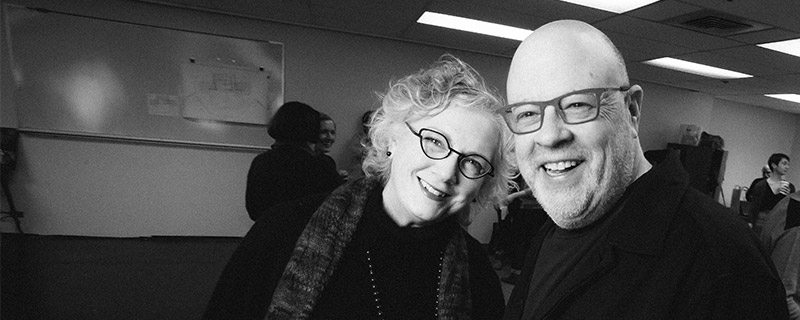 Court Theatre is proud to have the longtime support of Neil Ross and Lynn Hauser, friends and strong advocates of the theatre. Since 2010, Neil and Lynn have been consistent patrons of Court.
"Court Theatre tugs at your heartstrings while at the same time it stimulates you to think and learn," says Neil. "After experiencing a Court production, my wife and I often come back to the memory and ideas of it."
Neil particularly enjoys Court's Greek Cycle, stating that the productions renew his interest in ancient Greek mythology, drama, and history. Wanting to get more involved, Neil joined our Board of Trustees in 2014 and is an integral member of the Development and Civic Engagement Committees. Neil has found his experience on the Board enlightening.
"My life has been enriched by the relationships I have developed by being on the Court's Board of Trustees," says Neil.
Through Neil and Lynn's support, Court has been able strengthen connections and cultivate relationships with individuals as well as organizations on the South Side and greater Chicago. An avid supporter of the arts, Neil also serves on the Board of Directors of The Renaissance Society at the University of Chicago, the Classical Art Society at the Art Institute of Chicago, and The Arts Club of Chicago. Court Theatre applauds Neil and Lynn's commitment to expand Court's growth and outreach, and looks forward to sustaining this robust relationship for years to come.
---
Just as Neil and Lynn's gifts have made an impact, your gift to Court supports artists onstage and behind the scenes, as well as students and teachers in our classrooms, and partners in the community. Donations from you and other theatre supporters compromise 45% of gifts to Court every year, and are critical to Court's sustained success. Click here to give today! Or, contact Andrew Berg, Director of Development, at (773) 834-3305 or via email.
Photo of Lynn Hauser and Neil Ross at the first rehearsal for Long Day's Journey Into Night (Joe Mazza).